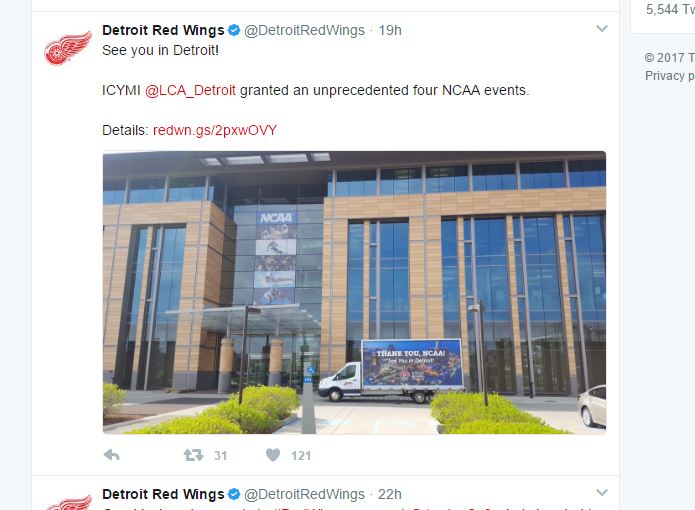 On April 19th Traffic Displays was asked to thank the NCAA for choosing the new Little Caesars Arena for an unprecedented four NCAA events. The announcement from the NCAA came Monday, April 18th around 1pm that Detroit would host the events at their new arena. And with the help of our in-house large format printer and our amazing staff Traffic Displays was able to turn this Mobile Billboard truck around and have it on the road in Indianapolis in less than 24 hours! The Detroit Red Wings tweeted a picture of our Mobile Billboard Truck in front of the NCAA building too; how cool!
At Traffic Displays we know our team members, equipment and turn around time directly affect and influence your Mobile Advertising campaign. Therefore, we constantly strive to provide you with the best staff in the business, the newest and cleanest trucks possible and the fastest Mobile Billboard turn around imaginable!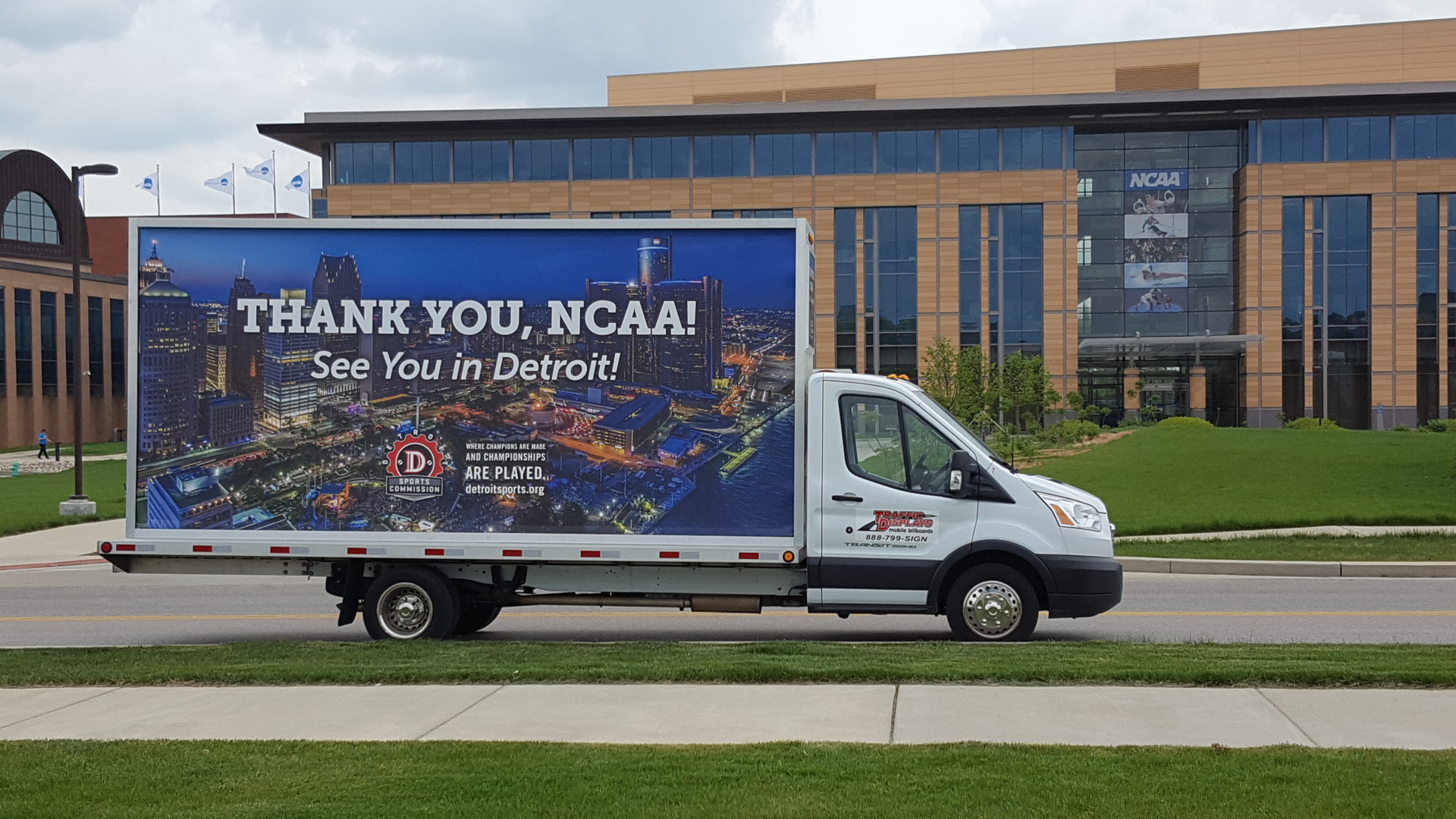 In today's fast paced society, we understand that opportunities can arise within a moment's notice, this is why we invested in the equipment to provide us with the tools to complete a Mobile Billboard as quickly as possible. When you book with Traffic Displays, we promise to provide you with the most professional employees, the best-looking equipment and the quickest turn around in the business. Call us today to book your Mobile Billboard Campaign!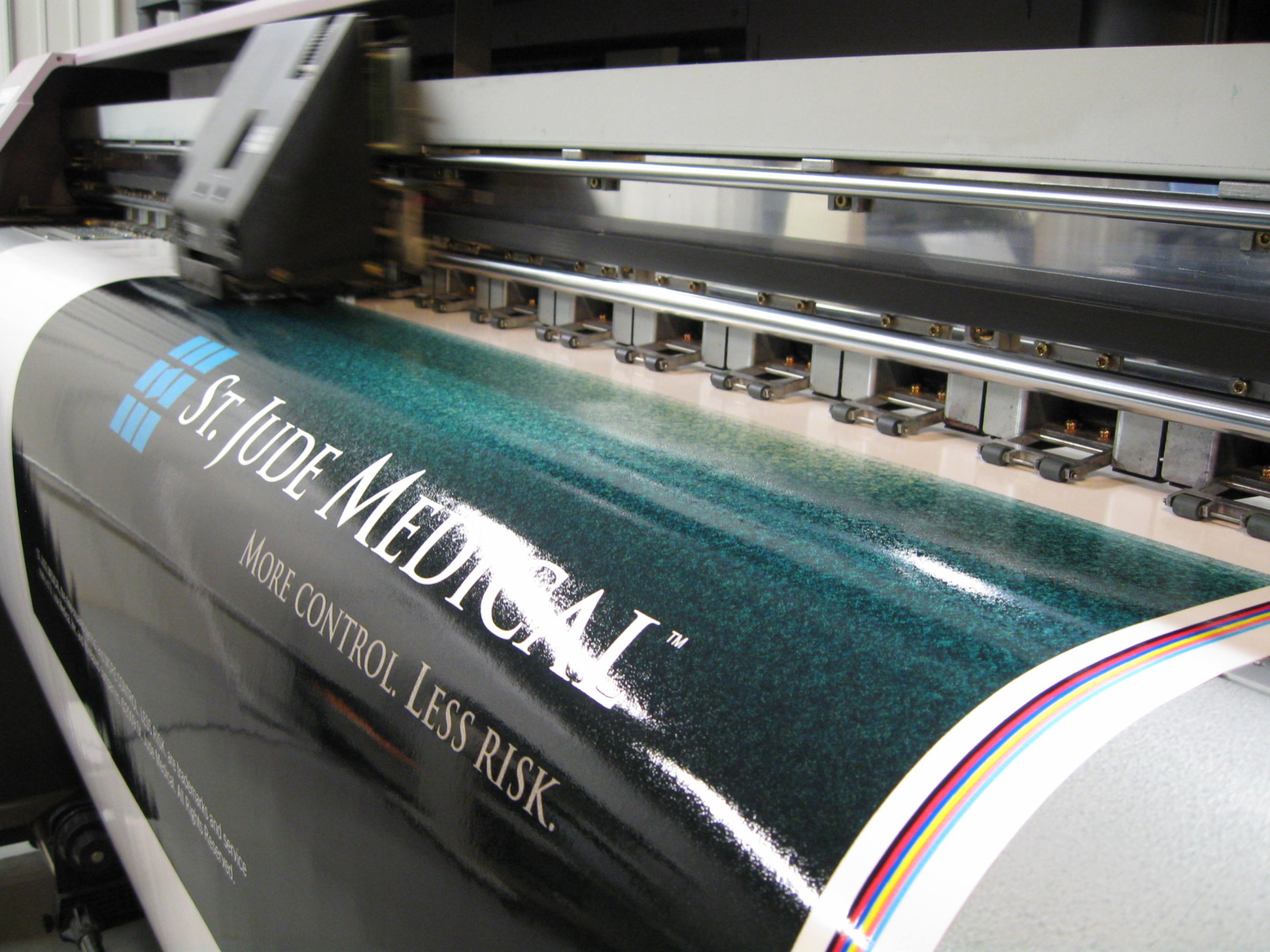 Contact us today to Go Mobile  with your Advertising Campaign!