Detroit Mobile Billboard Advertising
Detroit Mobile billboard advertising trucks by Traffic Displays deliver your message directly to your target market by providing Mobile Billboard coverage in Detroit, Michigan. Our fleet of backlit mobile billboard trucks can reach your specific audience anywhere day or night. A mobile billboard in Detroit will command attention of your customers by displaying exactly where and when you want to advertise. Our sign trucks feature advertising displays on all 4 sides allowing your message to be seen from all angles while in traffic.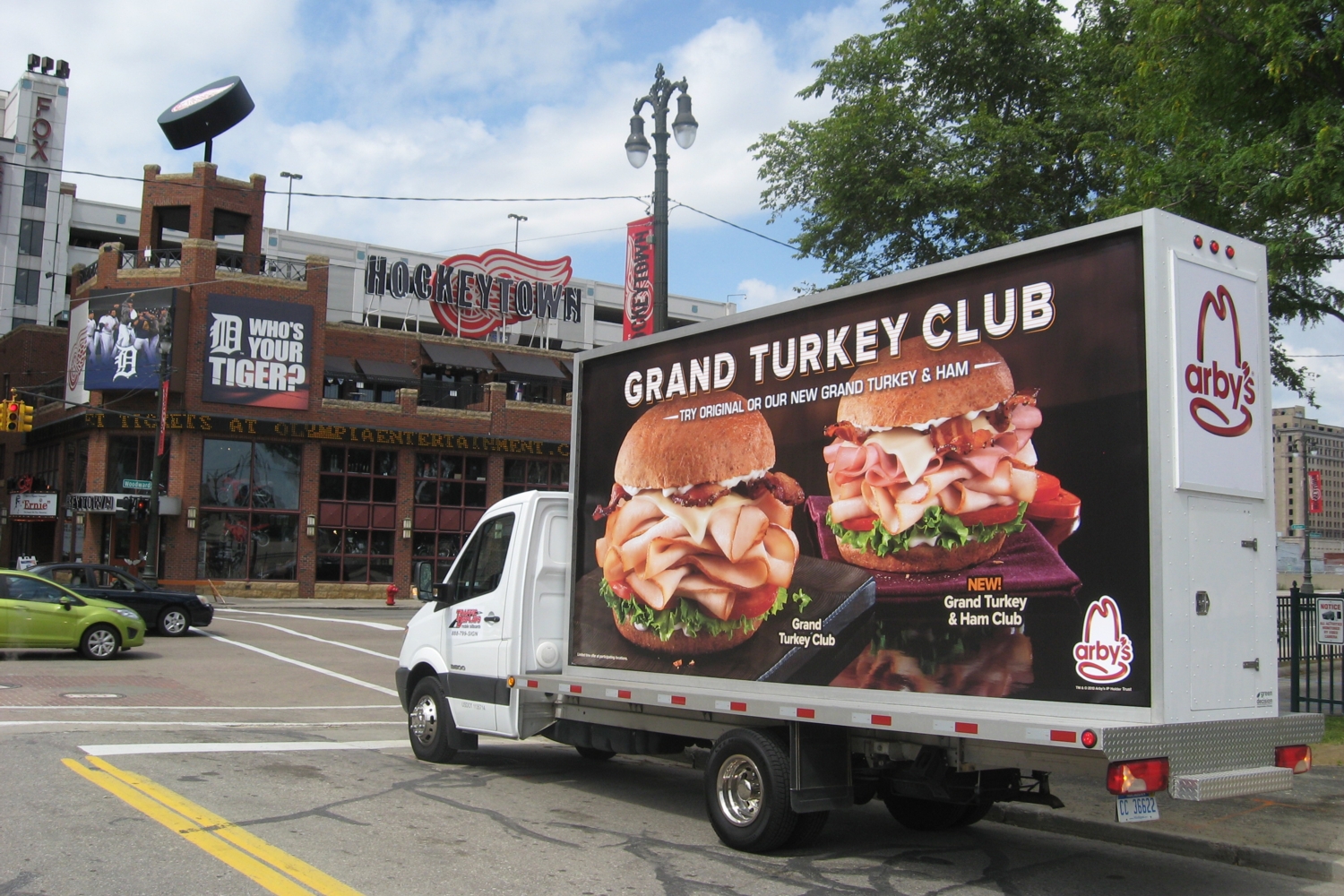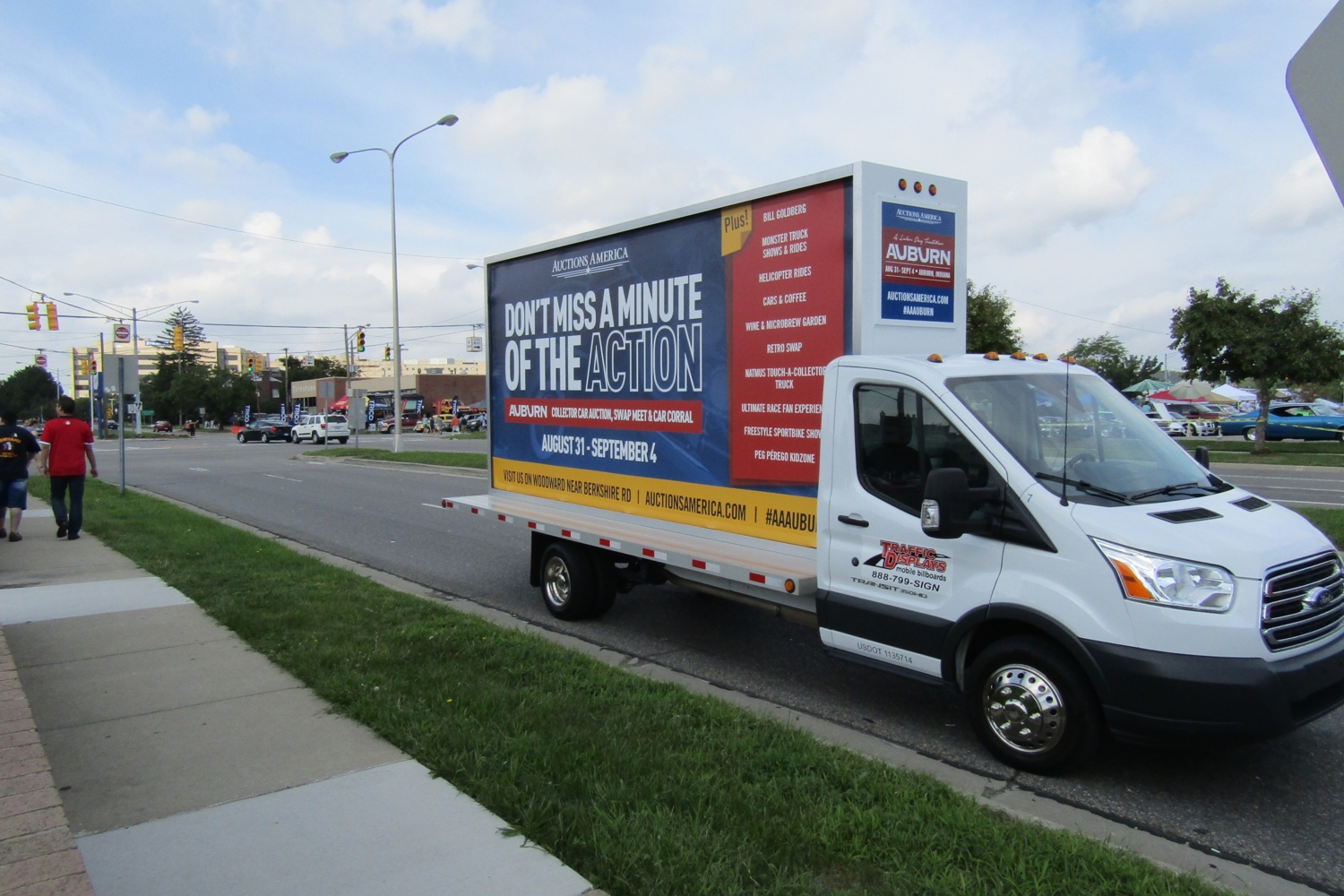 Mobile Billboards in Detroit, Michigan can promote sales events, grand openings, product launches and more. A Detroit Mobile Billboard can bring general brand awareness inside the downtown area, throughout the various suburbs, and down the ever popular Woodward Avenue. Mobile billboard trucks can circulate around the COBO hall in Detroit for various trade shows and conventions such as Detroit's largest convention for SAE.
Detroit's sporting events held at Comerica Park, Ford Field, The Palace of Auburn hills and the Joe Louis Arena are great ways to advertise to a large audience in a short period of time. The crowds flowing in and out of these sporting events are sure to catch your advertisement on our Backlit Mobile Billboards. And on its off season The Palace and Ford Field become the number one hot spots for large concerts of every genre. Concerts throughout Detroit are always big events and bring in large numbers of potential customers. And with all of the local music halls throughout Detroit and its suburbs such as the DTE energy music theater, Royal Oak music theater, and the Magic Stick there are always crowds to be found. Detroit's summer festivals and Parades bring people to the streets in massive numbers. And with a backlit Mobile billboard from Traffic Displays your advertisement is sure to catch their attention.
While traditional outdoor advertising plays a vital role in many ad campaigns, it often lacks the ability to offer you the specific coverage you are looking for. With our Mobile Advertising, you can target your specific audience anytime, anywhere. A Detroit Mobile Billboard will command the attention of your customers by displaying exactly where and when you want to advertise!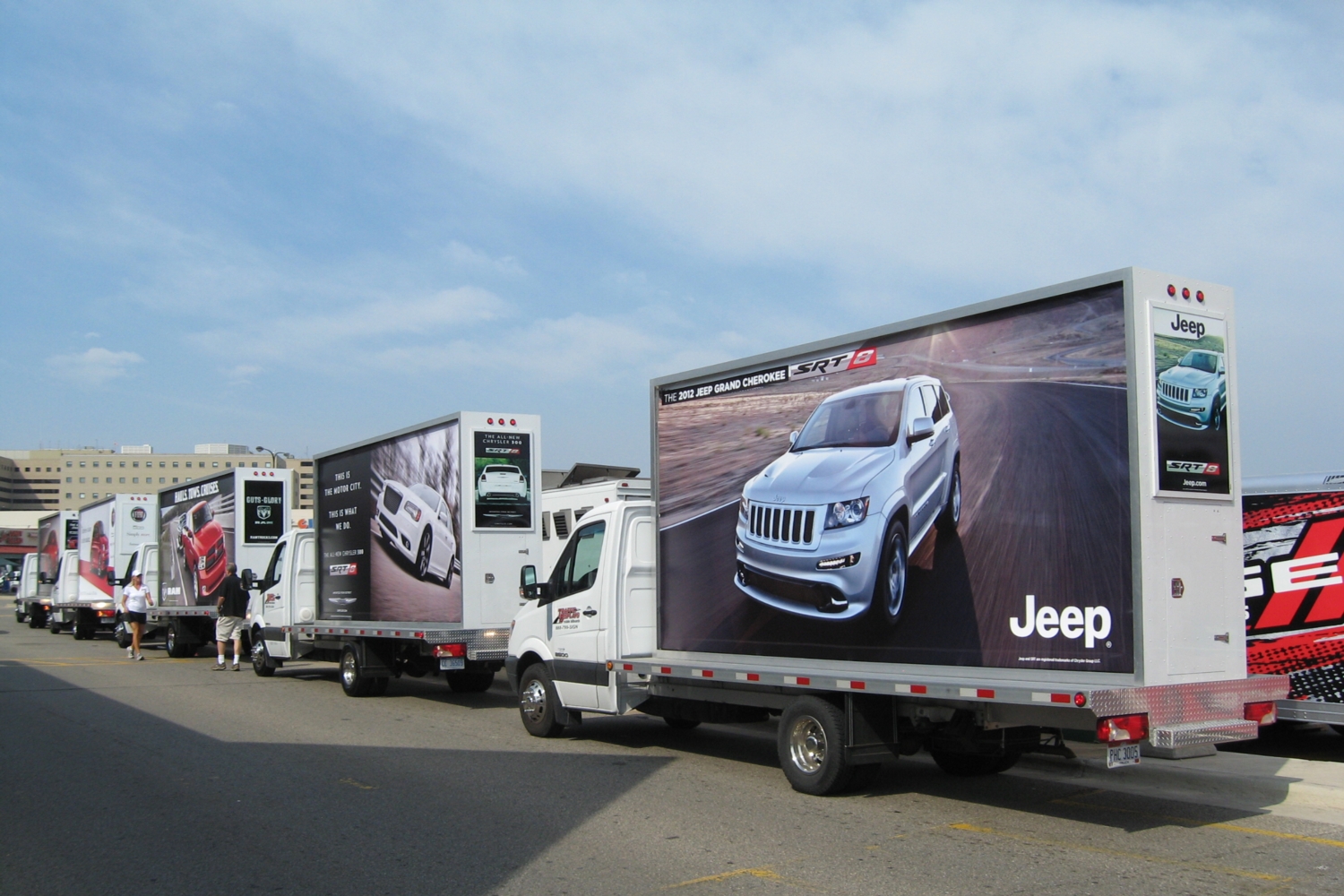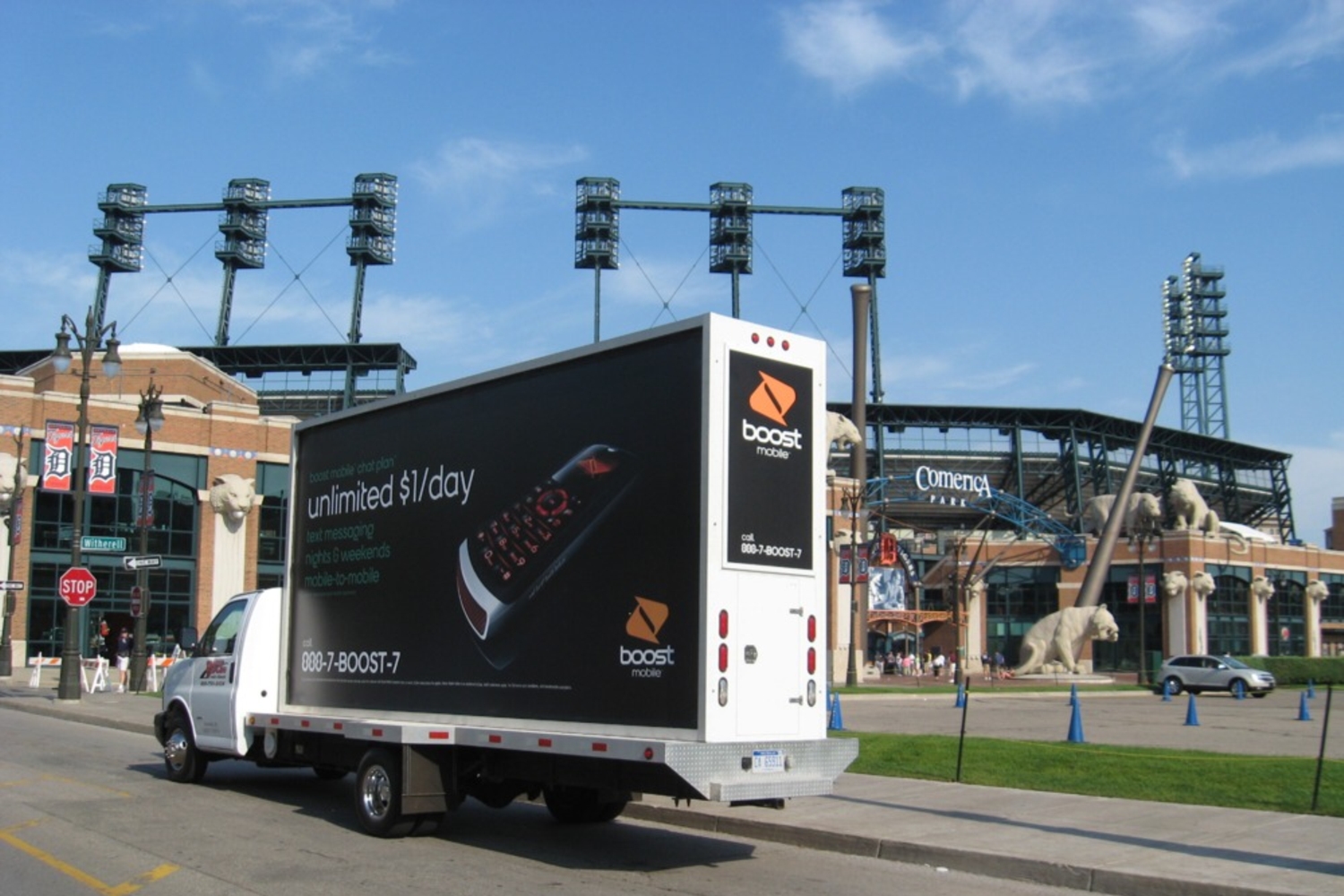 Detroit and its suburbs are full of events and outdoor happenings year-round. Here is a list of some events where a Detroit Mobile Billboard is sure to generate a lot of attention.
St. Patrick's Day Parade
Americas Thanksgiving day parade
Detroit Lions games and Concerts at Ford Field
Tigers Games at Comerica Park
Red Wings at Joe Louis Arena
Pistons at the Palace of Auburn Hills
Music Concerts
The North American International Auto Show
Movement: Detroit Electronic Music Festival
Detroit River Days
African World Festival
Woodward Dream Cruise
Detroit Jazz Festival
Holiday Nights at Greenfield Village
Traffic Displays is the leader in providing mobile advertising solutions. We manufacture every sign truck that is in our fleet ensuring that our mobile billboards are the most recent and best maintained units found in the industry. It's never too late to call! All printing and production is handled in-house giving us the ability to reduce lead time for your mobile ad to be on the road. Our team of dedicated mobile billboard drivers will deliver your message with flawless execution.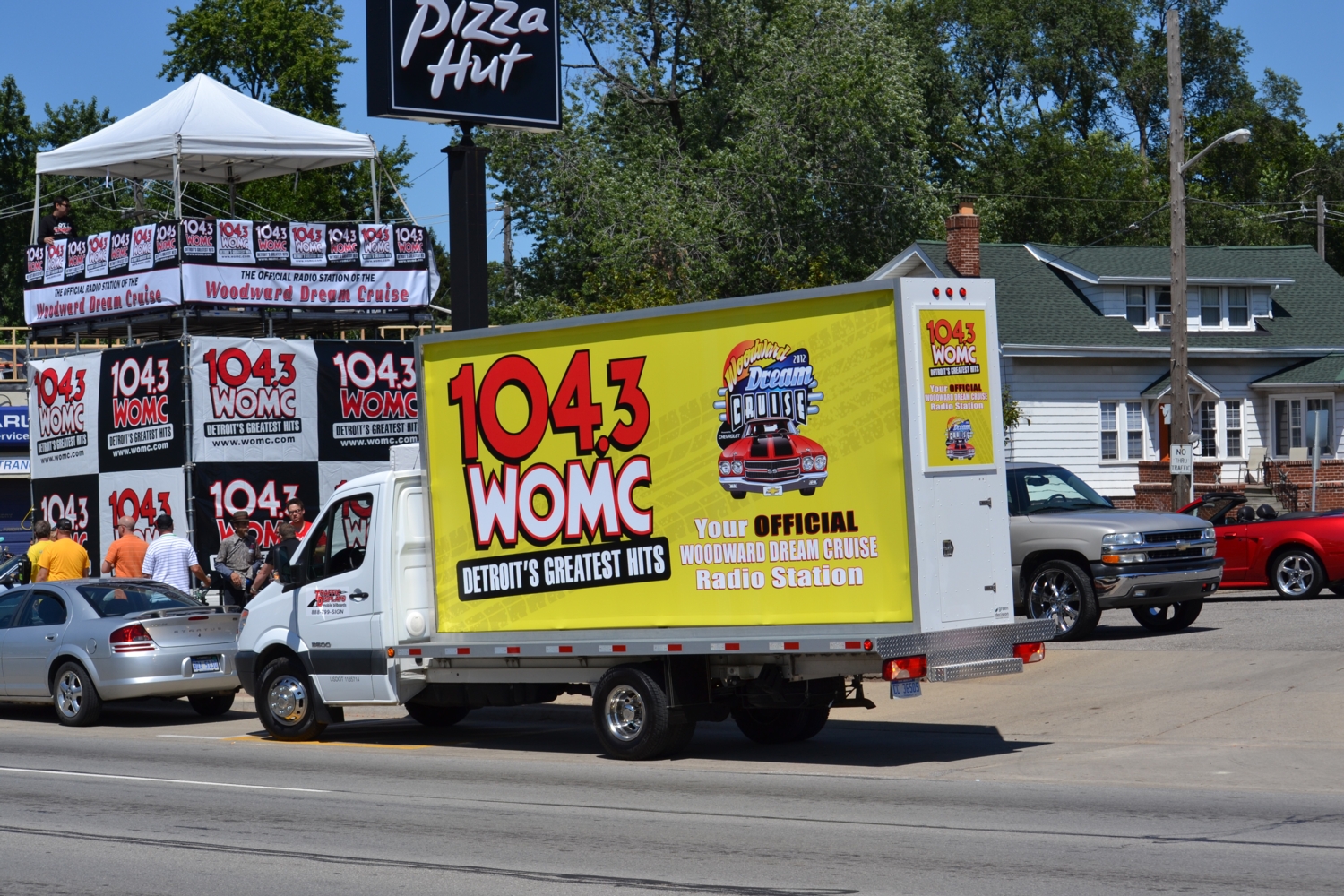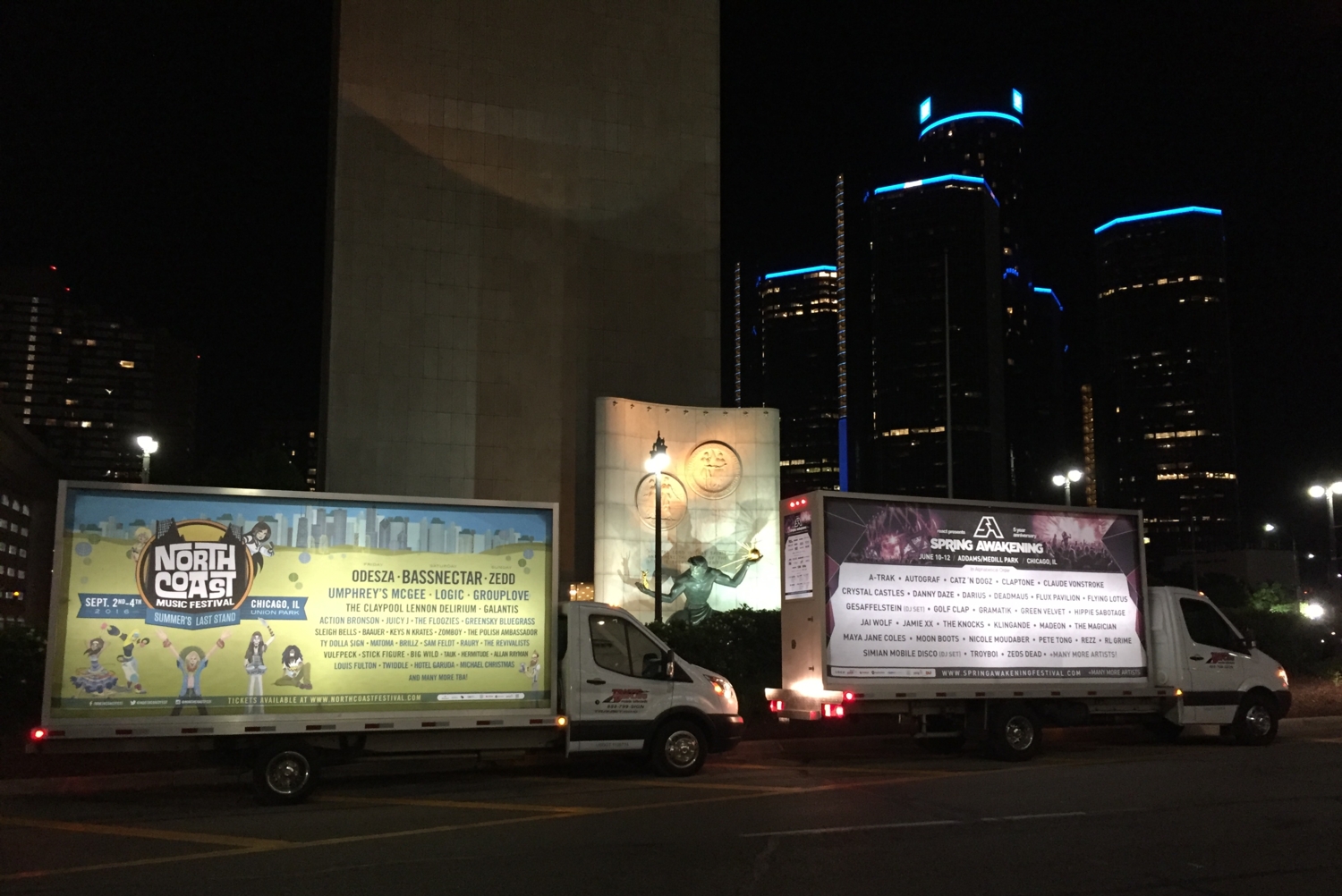 With over 4 million people living in the Detroit Metro area and over 3 millions visitors annually, your Detroit Mobile Billboard truck is sure to catch attention! A Mobile Billboard in Detroit can target the over 40,000 Tigers fans visiting Comerica Park, 65,000 cheering on their Detroit Lions at Ford Field or the 20,000 hockey fans at Joe Louis Arena for a Red Wings game. Call us today to book your Detroit Mobile Billboard truck.
Check out our additional mobile advertising options in Detroit:
Contact us today to Go Mobile  with Traffic Displays in Detroit!