Mobile Billboard Coverage – Traffic Displays' mobile billboards cover the entire eastern half of the U.S. We dispatch mobile billboard trucks from our Chicago, Detroit, and Grand Rapids area facilities to the following regional areas: Illinois, Michigan, Indiana, Ohio, Wisconsin, Pennsylvania, Kentucky, Missouri, Minnesota, and Iowa as well as providing mobile billboard advertising throughout the entire east coast. We serve all of the metropolitan areas in the Midwest, Northeast and Southeast including: Chicago, Detroit, Grand Rapids, Lansing, Indianapolis, Cleveland, Columbus, Cincinnati, Milwaukee, Minneapolis, St. Louis, Atlanta, Philadelphia, New York, Boston, Washington DC, New Orleans and every market in between.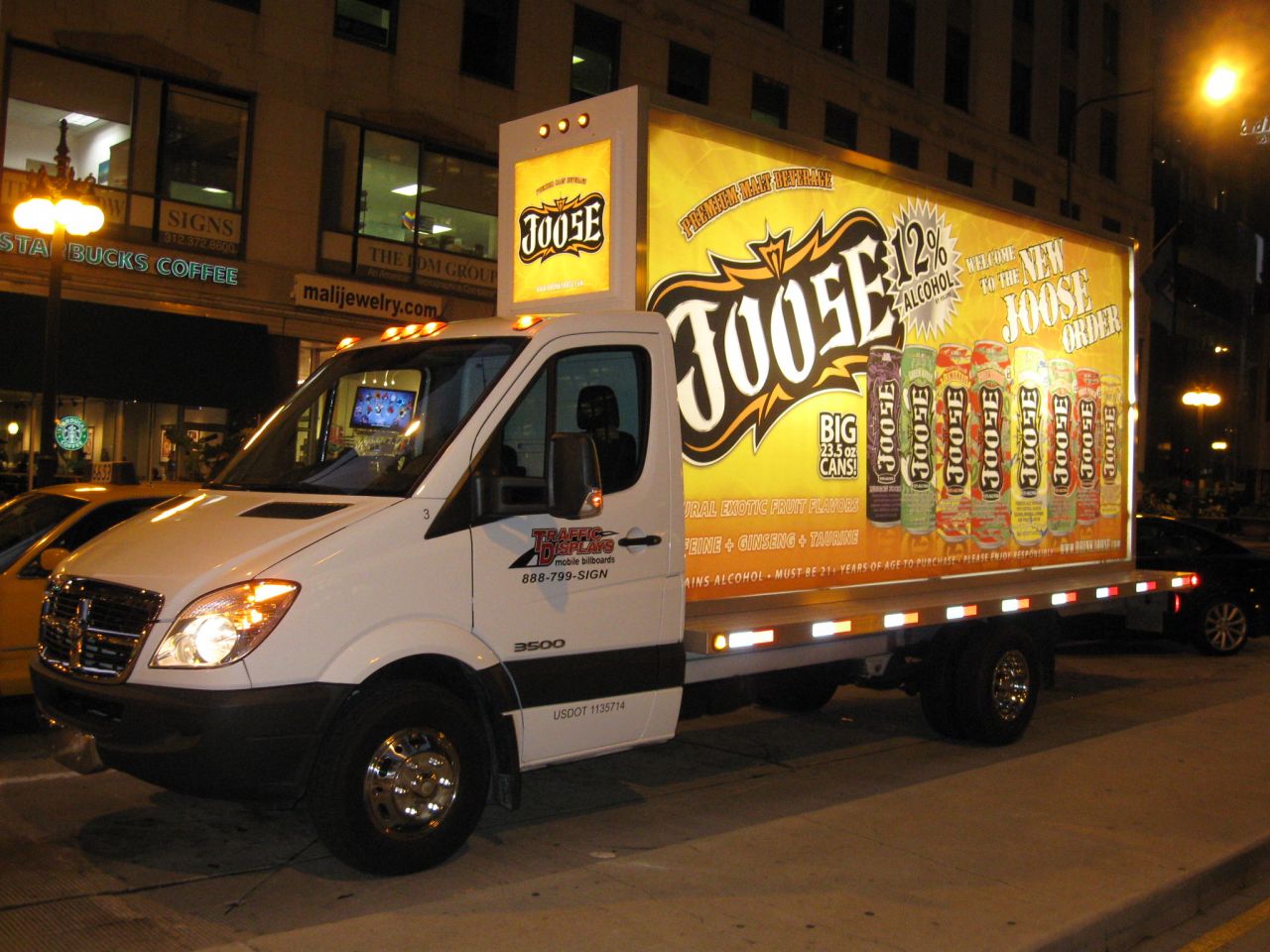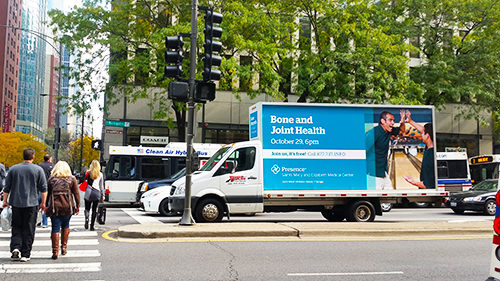 While traditional outdoor advertising plays a vital role in many ad campaigns, it often lacks the ability to offer you the specific coverage you are looking for. With our mobile advertising, you can target your specific audience anytime, anywhere. A mobile billboard will command the attention of your customers by displaying exactly where and when you want to advertise.

Eco-Friendly Backlit Mobile Billboard Fleet
Traffic Displays is the pioneer in the backlit mobile billboard industry. We were the first company to manufacture and offer backlit mobile billboards to our advertisers.  Our latest development includes updating the majority of our fleet with brand new, fuel efficient ford transit trucks. Using the latest cutting edge technology, Traffic Displays is committed to providing the highest quality backlit mobile billboards available while at the same time using vehicles that minimize environmental impact. This new fleet of mobile billboards features diesel technology that is 40% more fuel efficient than other mobile billboard vehicles.
Mobile Billboard Advertising
Mobile advertising is versatile and cost-effective. This medium is an excellent tool for promoting many types of products and services such as: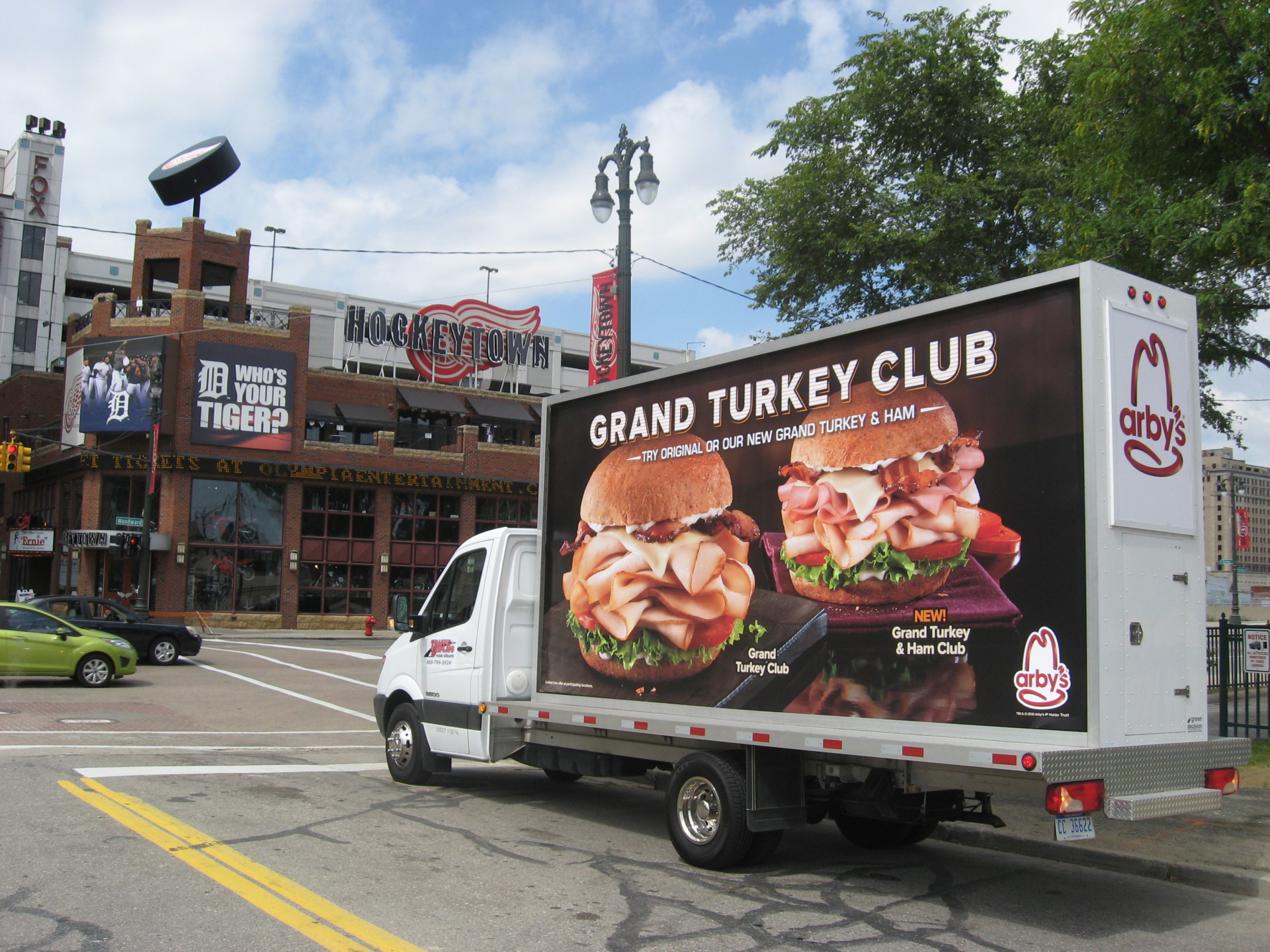 Printing your mobile billboard ad on BioFlex material offers a long-lasting, reusable, vinyl banner material that is biodegradable. We use a simple mounting system located within the outside trim to install your banners. This system allows standard billboard finishing methods, keeping your production cost low. This system also provides a clean, tight and wrinkle-free installation. We will store your banners free of charge for future use. Our exclusive 4-sided mobile billboards feature additional ad space on the front and rear of the truck to complete the branding of your mobile billboard advertisement.
It's never too late to call! Traffic Displays is the only mobile billboard company that does all of your printing and production in-house. This allows us to get your mobile billboard advertisement on the road as quickly as possible. Ask about our ability to custom build a unique advertising vehicle. Think big, the possibilities are endless.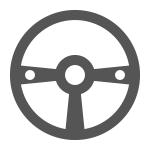 Your message and reputation are reflected when you purchase advertising on a mobile display. You can trust our courteous, uniformed, professional drivers will deliver your message with the highest standards.
Our sign trucks are equipped with a GPS Tracking system to provide proof of performance. At the end of your campaign you will receive a GPS position report along with photographs taken throughout the areas you wished to target.
Contact us today to Go Mobile by adding a mobile billboard campaign to your marketing plan.