Lansing Mobile Billboards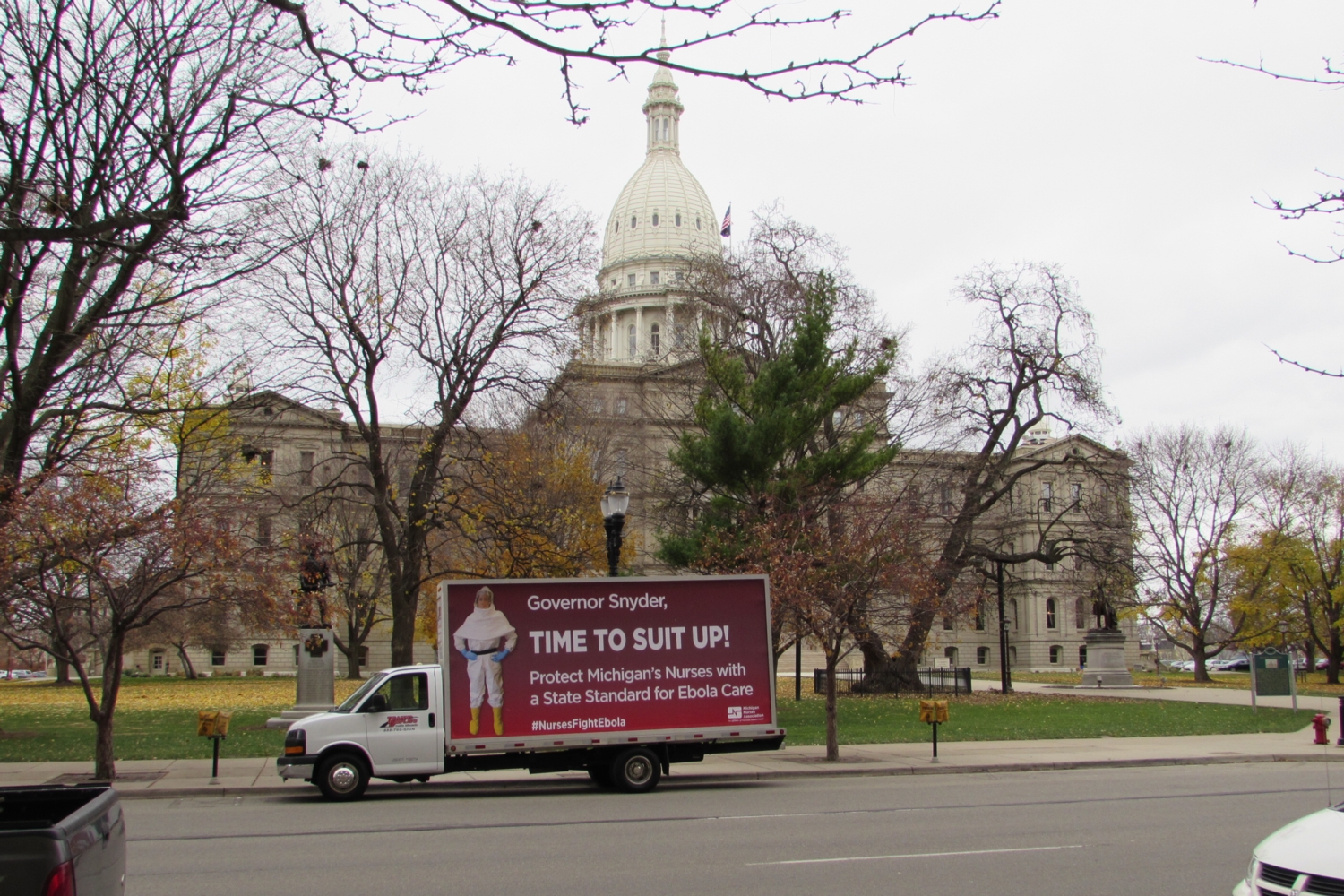 Lansing Mobile billboards by Traffic Displays deliver your message directly to your target market by providing Mobile Billboard coverage in Lansing, Michigan. Our fleet of backlit mobile billboard trucks can reach your specific audience anywhere day or night. A mobile billboard will command attention of your customers by displaying exactly where and when you want to advertise. Our sign trucks feature advertising displays on all 4 sides allowing your message to be seen from all angles while in traffic.
While traditional outdoor advertising plays a vital role in many ad campaigns, it often lacks the ability to offer you the specific coverage you are looking for. With our Lansing Mobile Billboards, you can target your specific audience anytime, anywhere. A Mobile Billboard in Lansing, Michigan will command the attention of your customers by displaying exactly where and when you want to advertise!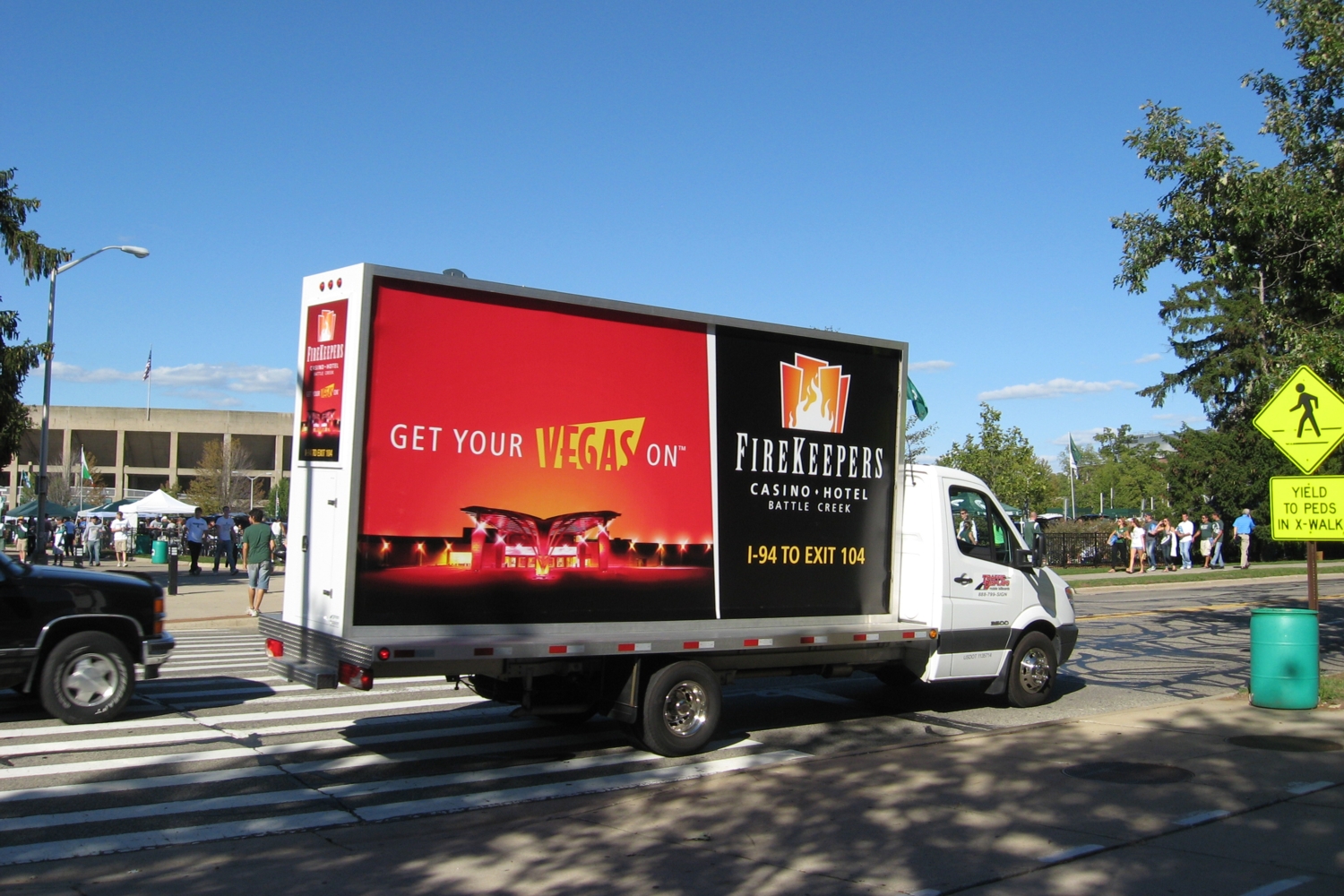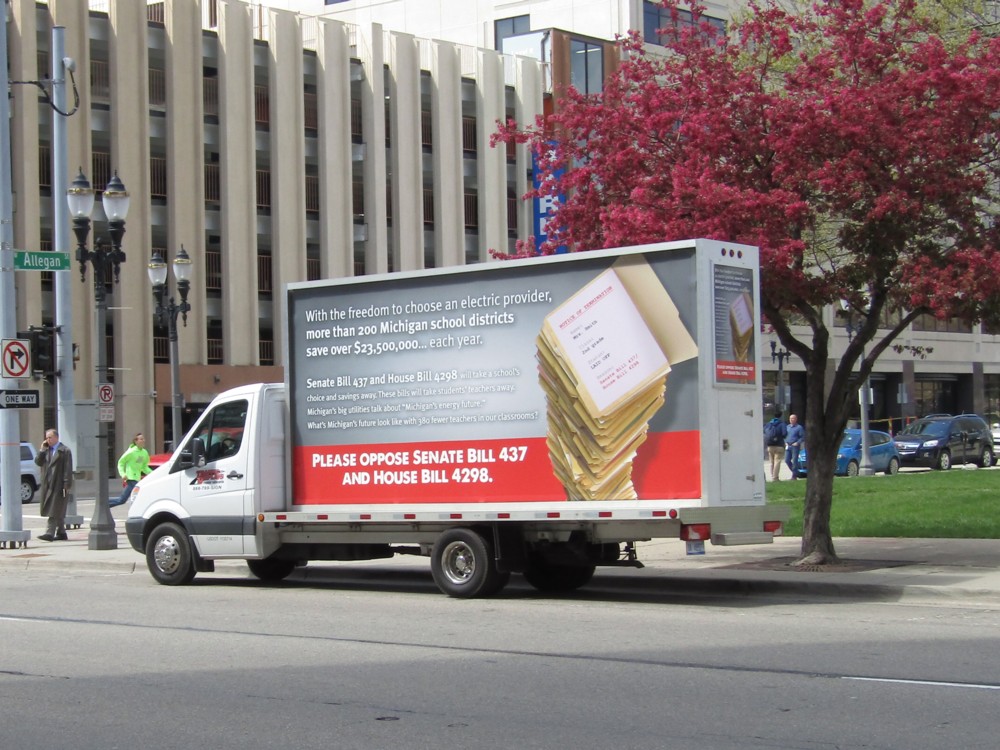 Mobile Billboards in Lansing, Michigan can promote sales events, grand openings, product launches and more. A Lansing Mobile Billboard can bring general brand awareness inside Michigan's Capitol, throughout the various suburbs, and around Michigan State University. Mobile billboard trucks that circulate around the Lansing Center for various trade shows and conventions can specifically target your ideal audience. Lansing sporting events held at Cooley Law School Stadium, the Breslin Center, and the Spartan Stadium are great ways to find a large audience in a short period. And in their off season these arenas becomes the number one hot spot for large concerts of every genre. The crowds flowing in and out of these sporting events and concerts are sure to catch your advertisement on your Lansing Backlit Mobile Billboards.
Lansing is Michigan's Capitol and therefore finds various political advertisements geared towards the United States Congress and Senate Members. What better way to remind these representatives of your point of view right before they make their vote? A Backlit Mobile Billboard in Lansing can target these politicians on their way into the Michigan State Capitol Building, the Lewis Cass Building and the George W. Romney building.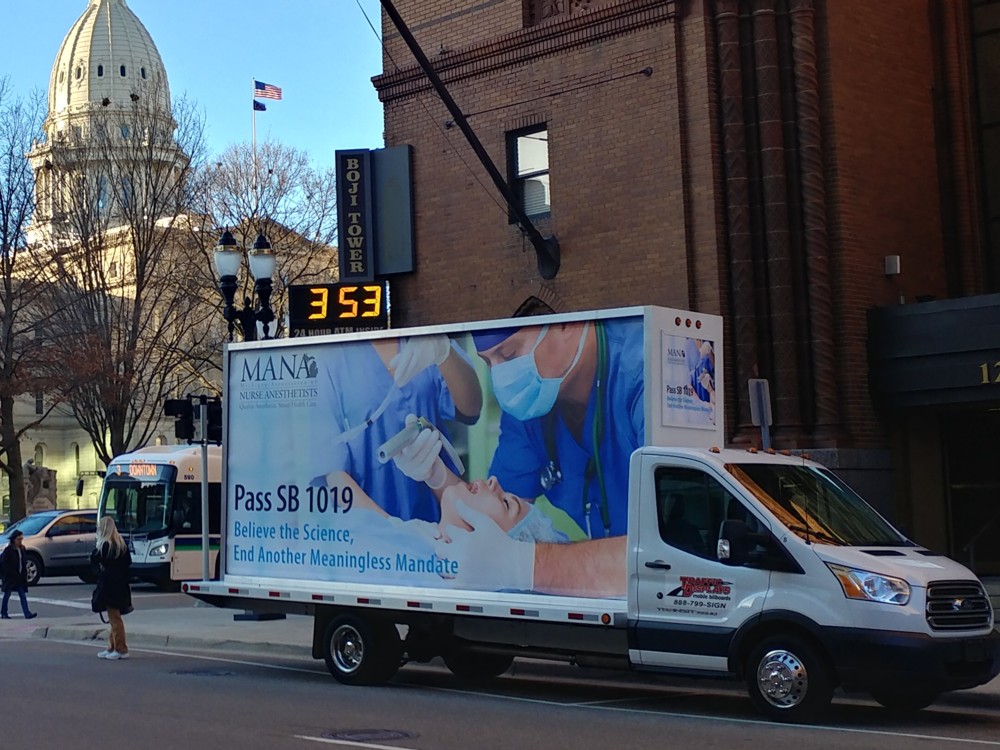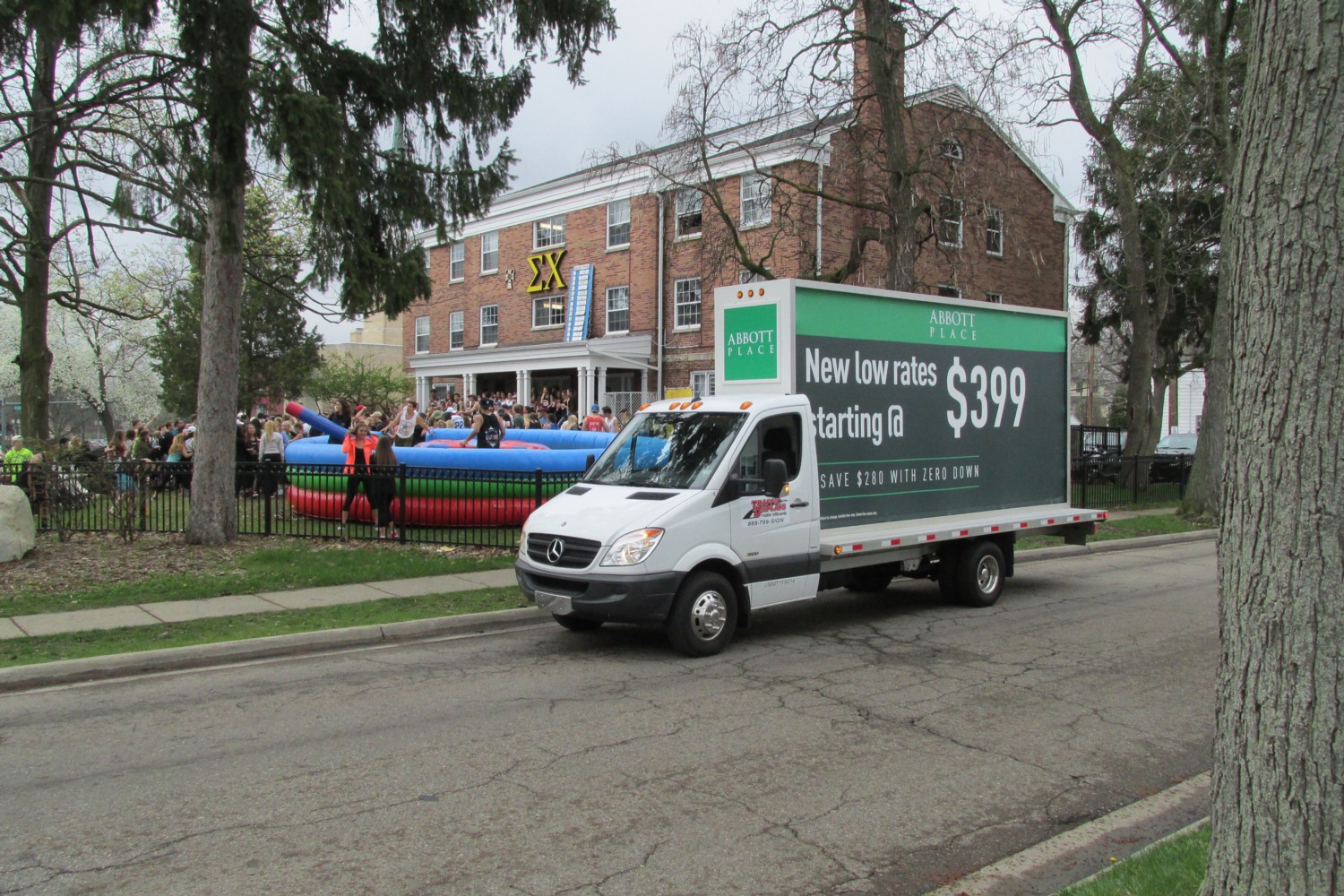 Michigan State University located in East Lansing, MI was founded in 1855 and is home to Approximately 50,344 total students. A Mobile Billboard in Lansing is sure to catch the attention of these students as they journey around the 5,200-acre campus. Spartan Stadium hosts over 75,000 fans and tailgaters per game throughout its football season. Imagine putting your advertisement directly in front of this enormous crowd on a Lansing Mobile Billboard as they get excited to watch their Spartans play!
It's never too late to call! All printing and production is handled in-house giving us the ability to reduce lead time for your mobile ad to be on the road. Our team of dedicated mobile billboard drivers will deliver your message on a Lansing Mobile Billboard with flawless execution.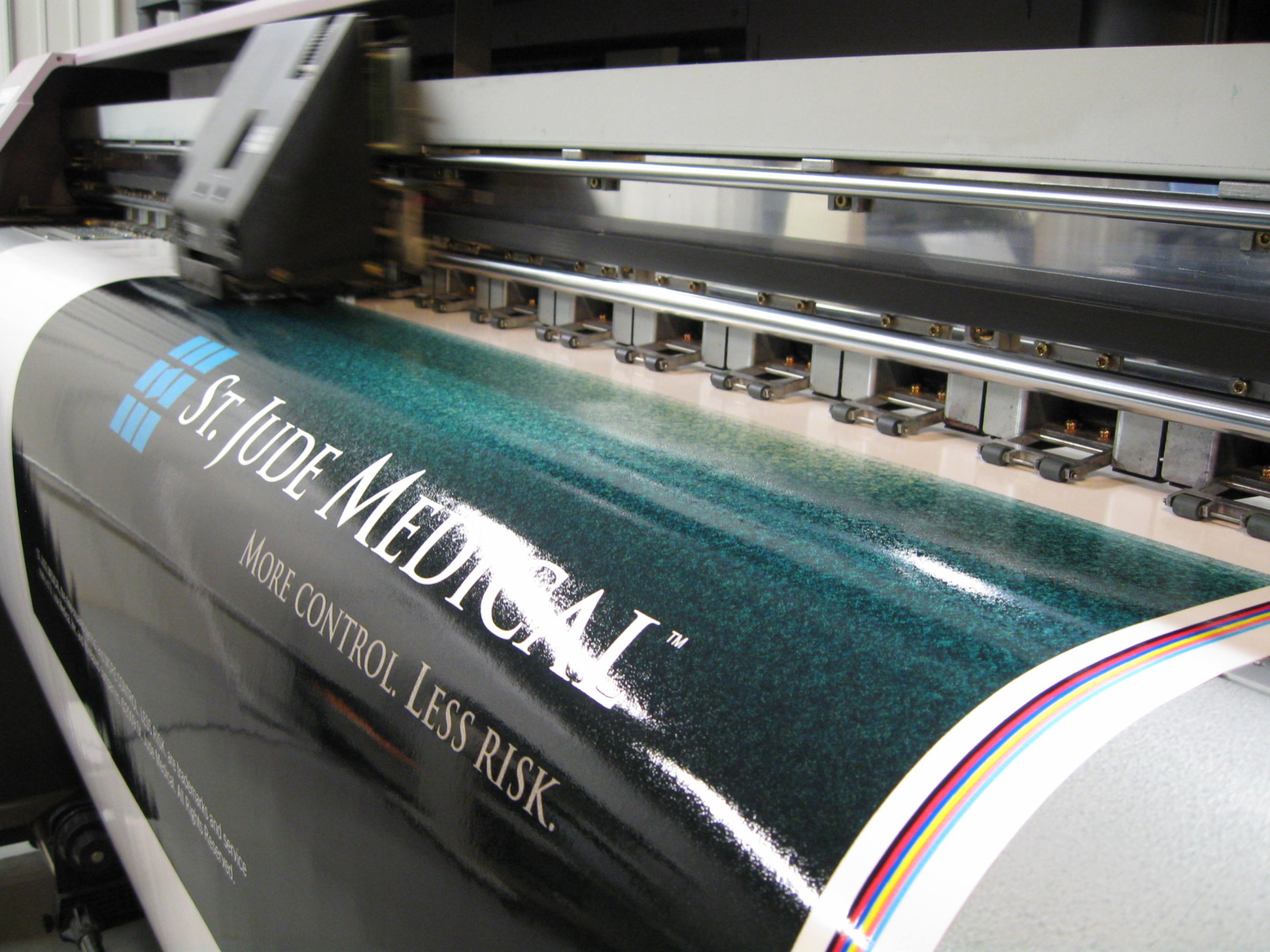 Check out our additional mobile advertising options offered in Lansing, Michigan:
Contact us today to learn more about Going Mobile in Lansing, MI