Mobile billboards at the sidewalk level are an eco-friendly alternative for advertising campaigns. These custom built bicycle billboards carry two 4′ x 6′ advertisements on a smaller scale compared to our billboard trucks, yet still offer a large impact. These custom built black framed bikes are sleek and appealing to help enhance our professional look while advertising your product! What better way to get your message seen than on various different levels? Ask about options to combine our Ad-Bikes with a Mobile Billboard Truck in your advertising campaign today!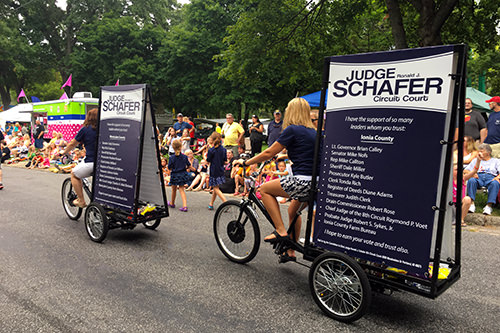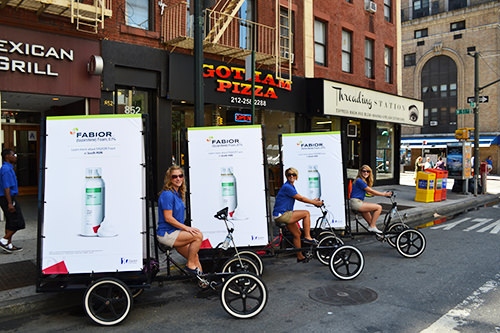 Advertising bikes act as an additional street-team marketing arm when paired along with a mobile billboard campaign. The Ad-Bikes are able to travel on the streets and sidewalks, bringing your message closer to the crowds at sporting events, conventions, concerts, or festivals. This method can also be used to target everyday pedestrian traffic along main street, campus and urban areas. These Ad-Bikes are great if you're looking to put your message into the consumers hand with brochures or samples. The enthusiastic operators on board become brand ambassadors when outfitted in customized uniforms in sync with the advertising display.
At traffic displays your two 4′ x 6′ banners are printed and finished in-house to create lower costs and fast turnaround times. Our high resolution printing will bring your advertisement to life for maximum impact on the target audience. Your Bicycle Advertising banners can showcase different creatives on each side, allowing you to highlight multiple aspects of your campaign.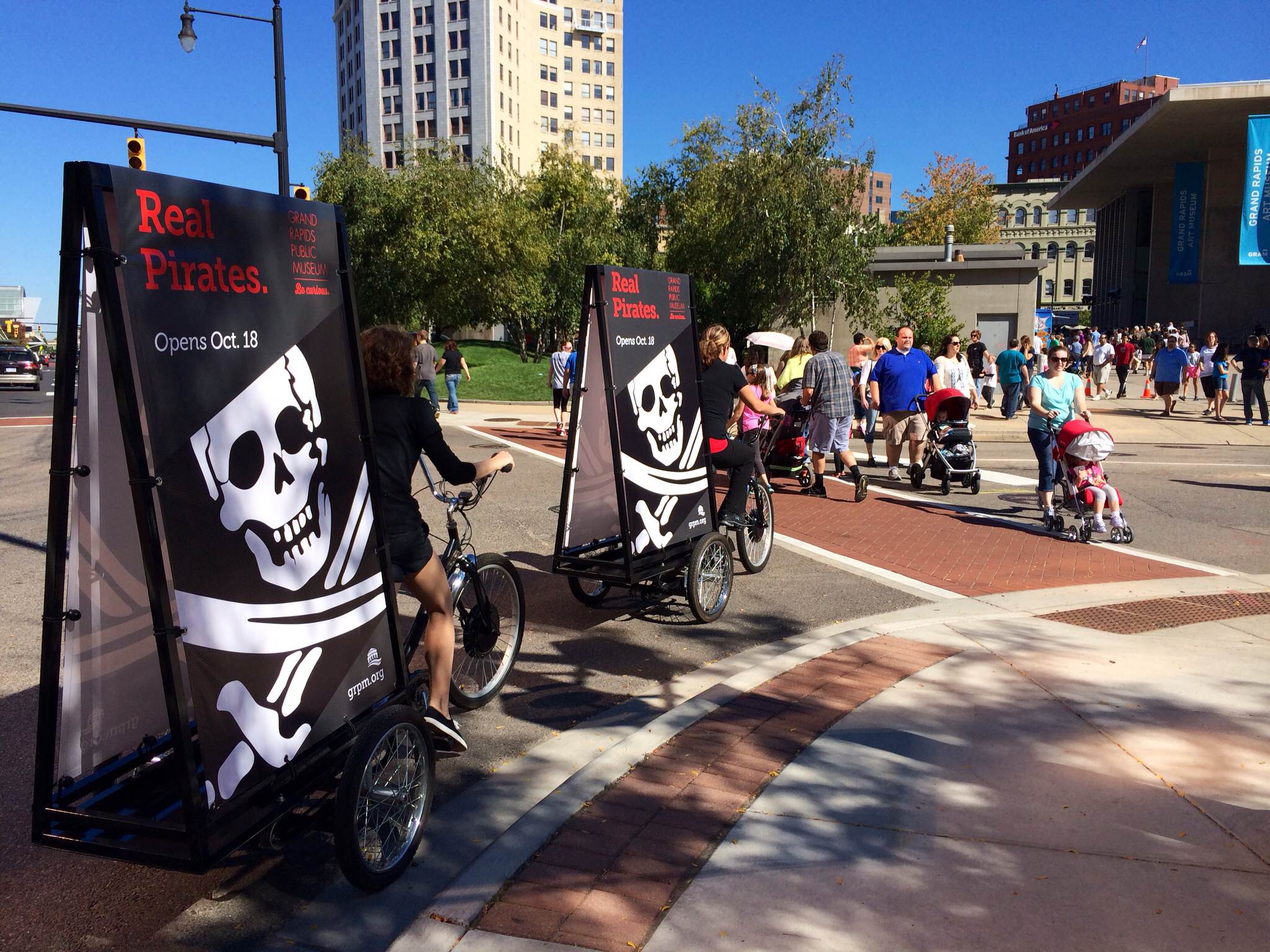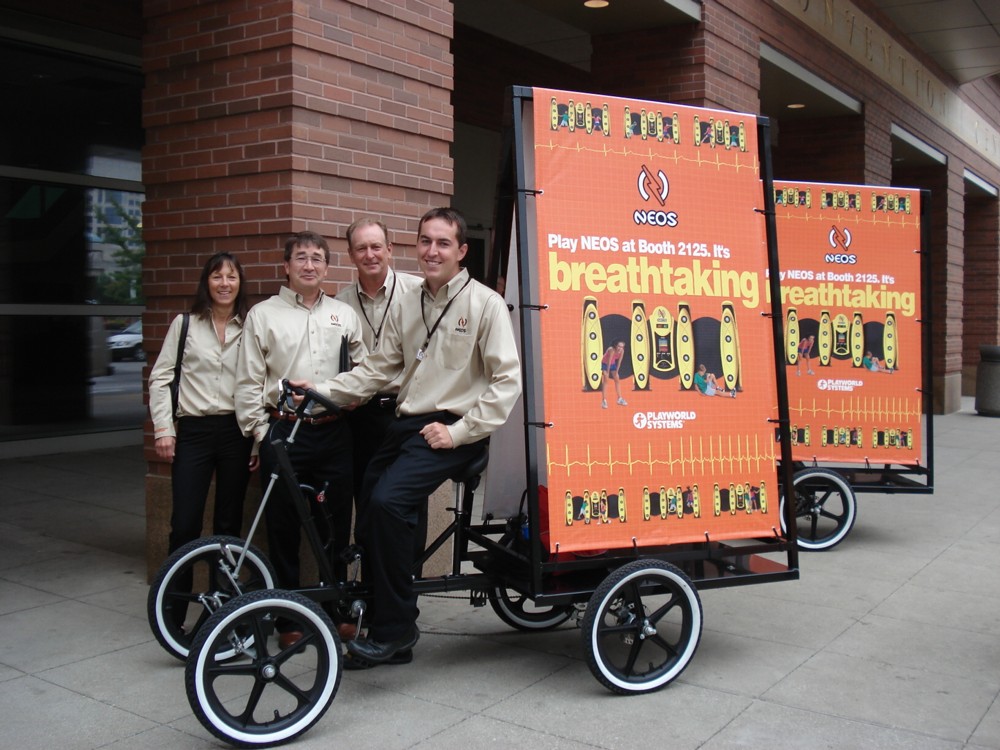 Options exist for renting our bicycle billboards. Traffic Displays can deliver up to 6 Advertising Bikes for your next promotion. Use your own staff members to operate the ad-bikes to further brand your organization's products and services at special events like parades, grand openings, or even political rallies.
When you contract with us, and after your campaign is complete, you will be sent photographs of the Ad-Bikes within the areas you wished to target!
Contact us today to Go Mobile by adding a mobile billboard campaign to your marketing plan.