Aerial Advertising Billboards / Aerial Banners in Detroit, MI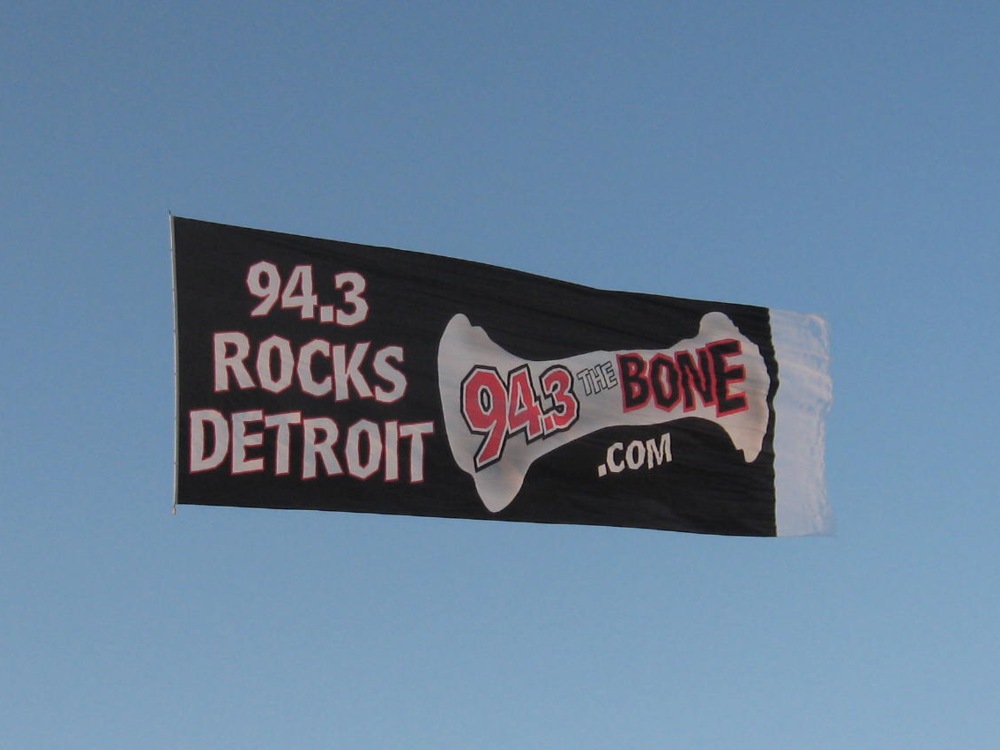 Aerial Advertising by Traffic Displays delivers your message directly to your target market by providing Aerial Advertising coverage in Detroit, MI. Aerial Advertising in Detroit can carry your advertisement in front of huge crowds at a Detroit Tigers game at Comerica Park, Detroit Lions tailgaters around Ford Field or any of the numerous outdoor festivals and parades. Detroit Air Banners can also be used to celebrate birthday's, anniversaries, or graduations.
Two options exist for your aerial ad – characters to spell out your message using 5 or 7-foot aerial banner letters or aerial billboard banners digitally printed on lightweight rip-stop nylon material. Huge aerial billboards printed up to 30 feet tall by up to 100 feet wide can include full color reproductions. Want a third option? Combine a Aerial Billboard logo-board with a changeable trailing message to enhance your aerial advertisement. This option also gives you the flexibility to change your trailing message when you book numerous flights.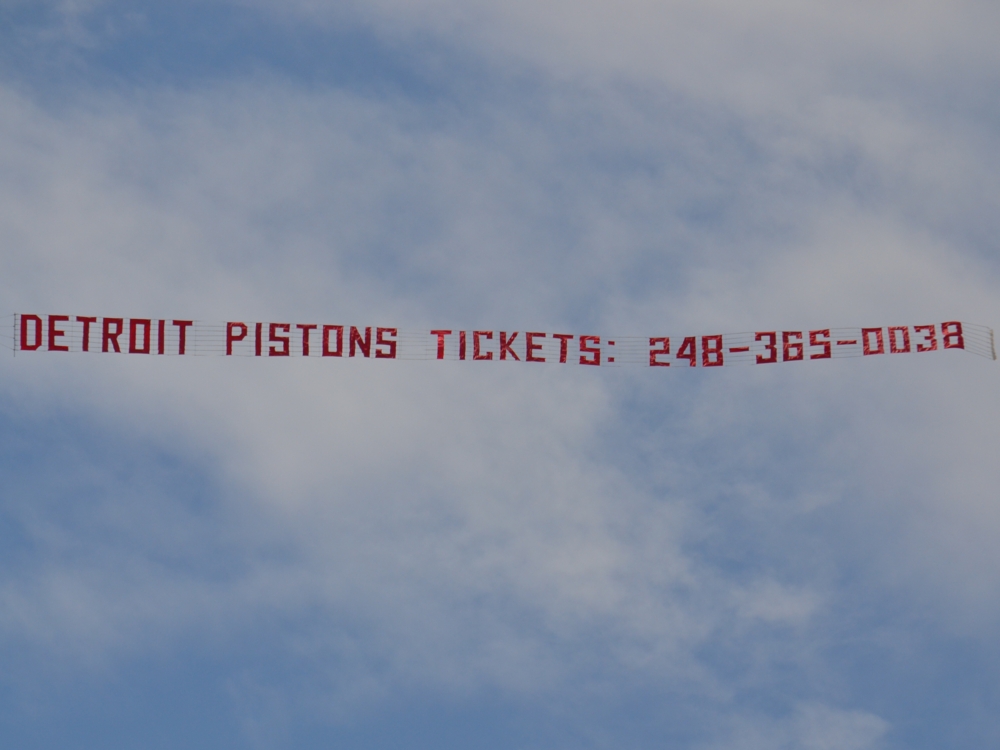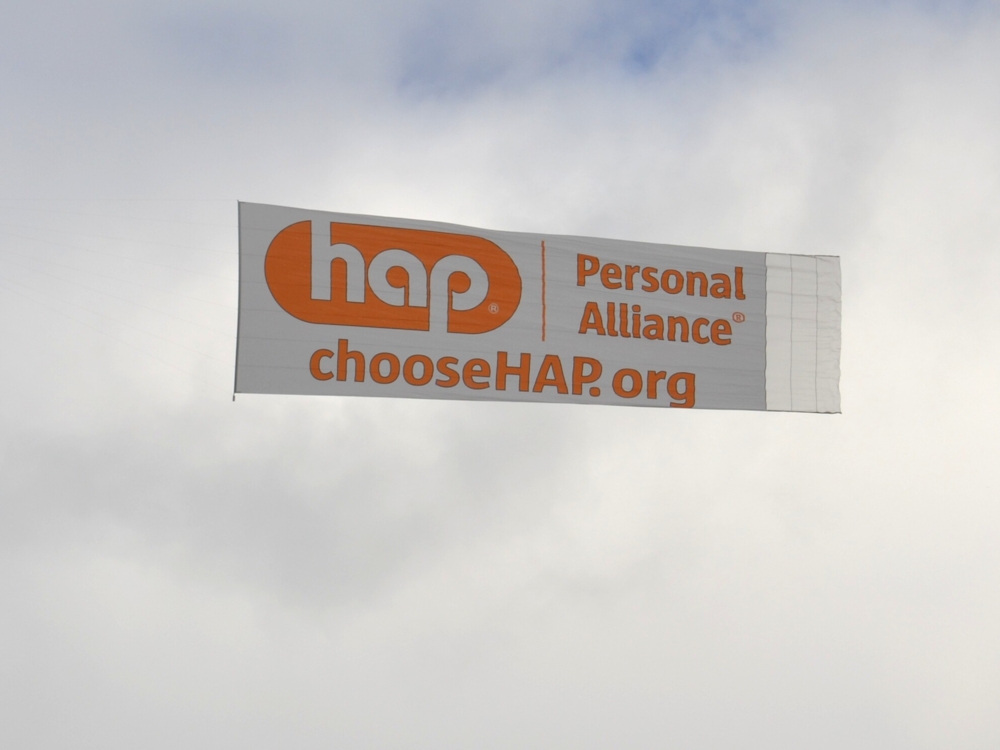 Every August Detroit hosts the Woodward Dream Cruise when over one million visitors hit the streets of Detroit to see over 40,000 classic cars lined up on Woodward Ave. This unique event brings everyone, young and old, outdoors and onto the street in perfect position to view your aerial advertisement. Your Detroit Aerial Advertising banner or billboard is sure to catch their attention throughout the event.
Here are a list of events where your Aerial Billboard would be sure to catch attention in Detroit, MI: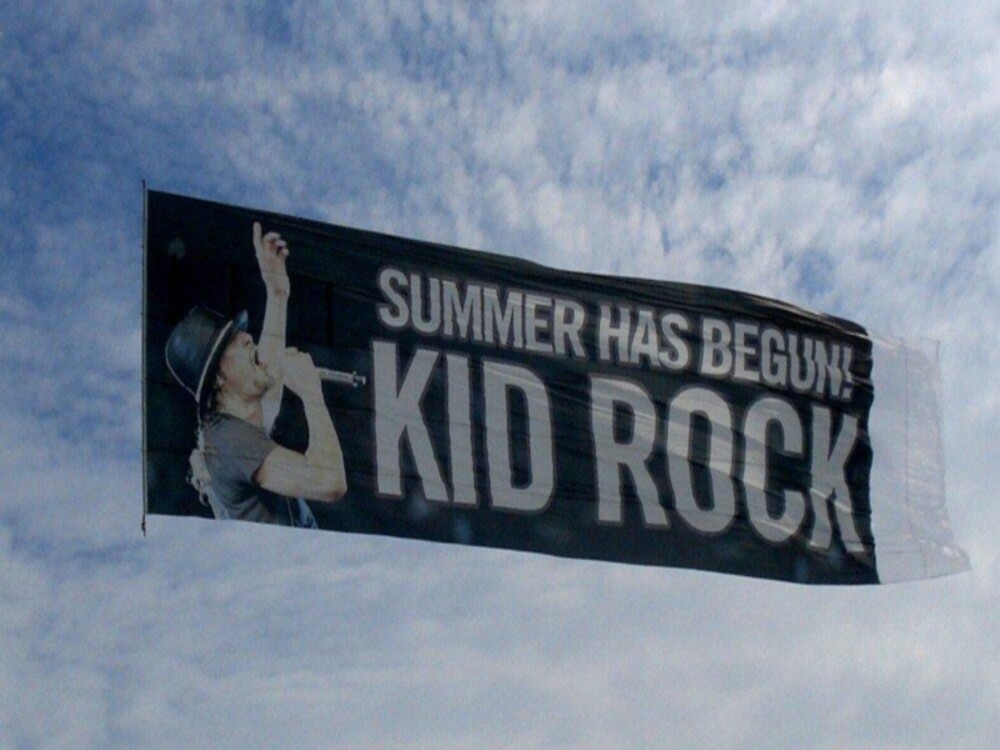 The Woodward Dream Cruise
Cranbrook Gardens
Detroit Zoo
Detroit Tigers at Comerica Park
Detroit Lions at Ford Field
Wayne State University
Woodward Dream Cruise
Hart Plaza concerts
African World Festival
Movement: Detroit Electronic Music Festival
Detroit River Days
St. Patrick's Day Parade
Americas Thanksgiving Day Parade
Concerts at the Palace
The North American International Auto Show
Interested in Aerial Advertising in Detroit, MI and beyond? Our FAA certified aerial banner towing operation includes a waiver that covers the entire United States. We can work with you to create an outdoor advertising plan that includes our local Midwest area of Detroit, MI as well as assist you with your aerial advertising needs in other markets throughout the country.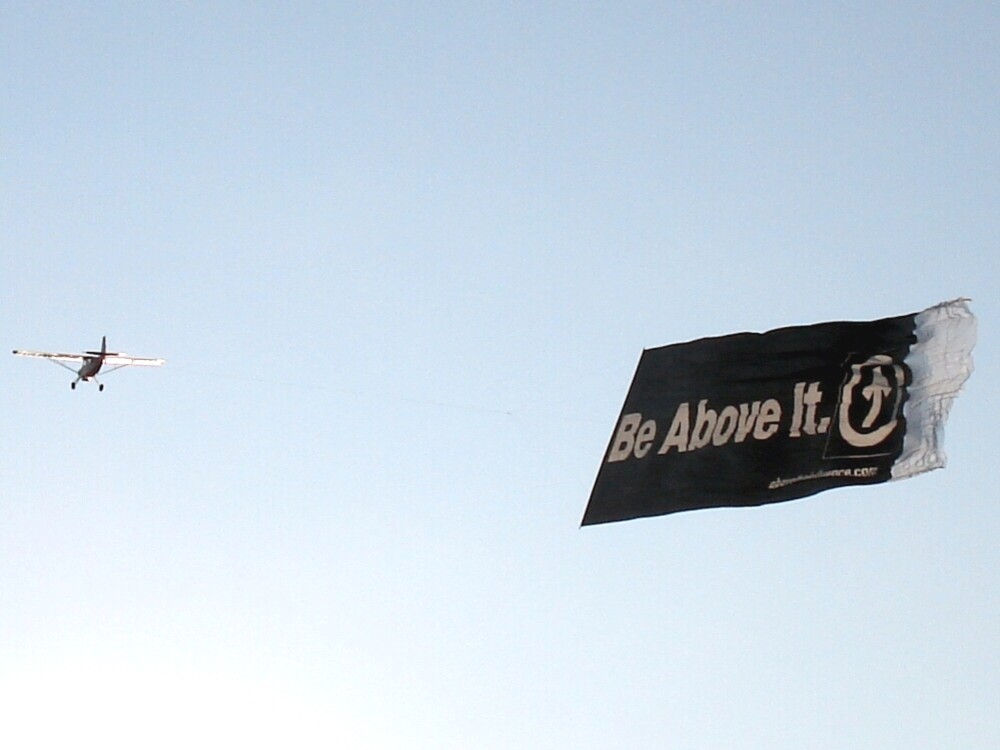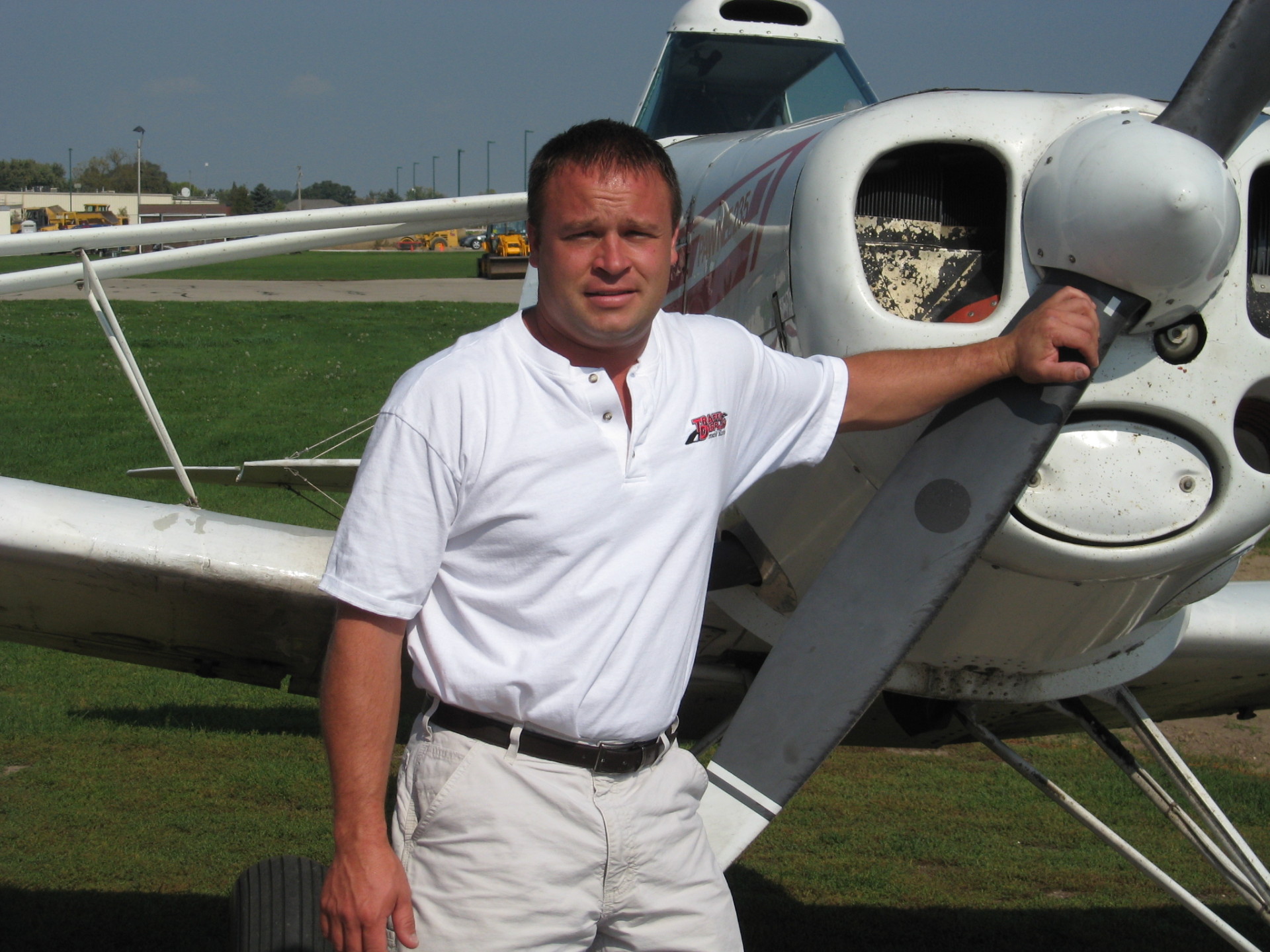 Owner and Pilot Jason Johnson has been a certified commercial pilot for over 22 years with a 100% safety record. By towing aerial banners he pairs his skill and knowledge of flying along with his enthusiasm for outdoor advertising.
"I just used them to propose last Friday. Jason and Sarah were extremely nice, professional and Jason did an absolute amazing job flying the plane with the banner! It was definitely worth the price of admission to see the look on my new fiance's face! Thank you guys so much!!!" – Shane
Contact us today to learn more about taking their eye to the sky with Aerial Advertising in Detroit, MI: