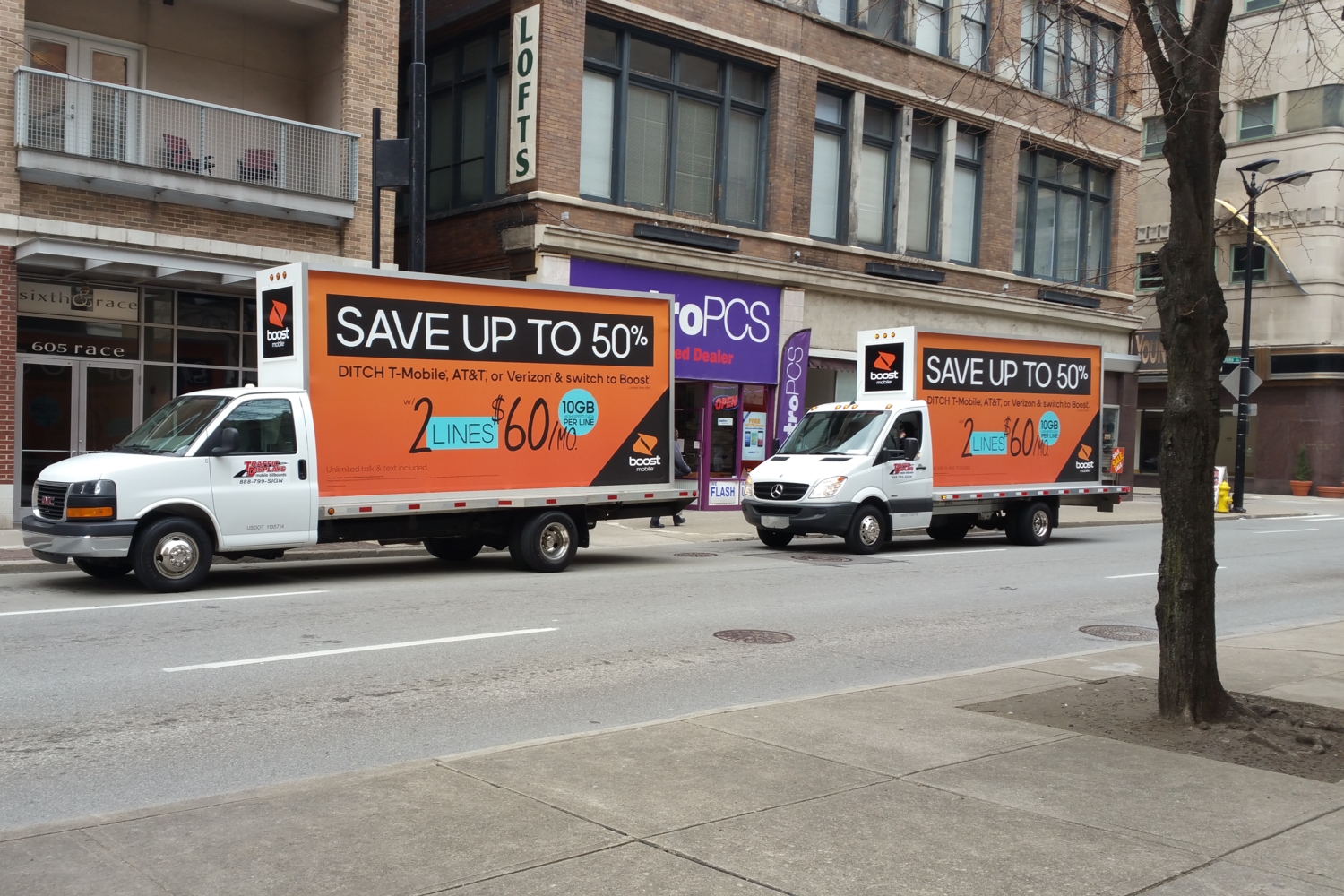 Are you on the lookout for fresh, contemporary advertising? Look no further than a Cincinnati Mobile Billboard truck from Traffic Displays. With a populace of over 2,114,580 in Metropolitan Cincinnati, how much of your target audience is your current advertising really connecting with? We, at Traffic Displays, can convey your ad straight to your clientele with our Backlit Mobile Advertising Trucks. Our mobile billboards cover the Cincinnati, Ohio area and all of its suburbs with detailed perfection. But what makes advertising on a Backlit Mobile Billboard so special?
Your ad campaigns rely upon outdoor advertising, but traditional avenues curb your influence on your target audience. Traffic Displays' Cincinnati Mobile Billboard trucks help you hone in on your consumers wherever, whenever. We retain a fleet of mobile billboards to reach your audience anywhere, day or night. That just said night, right? Yes, it did. We outfit our trucks with LED backlit illumination to ensure your ad is operative for you even after the night owls come out to play. That's not all, your ad is situated on all four faces of the vehicles! Seize their interest as they move through their daily activities, head to work, and when they shop in Cincinnati, OH.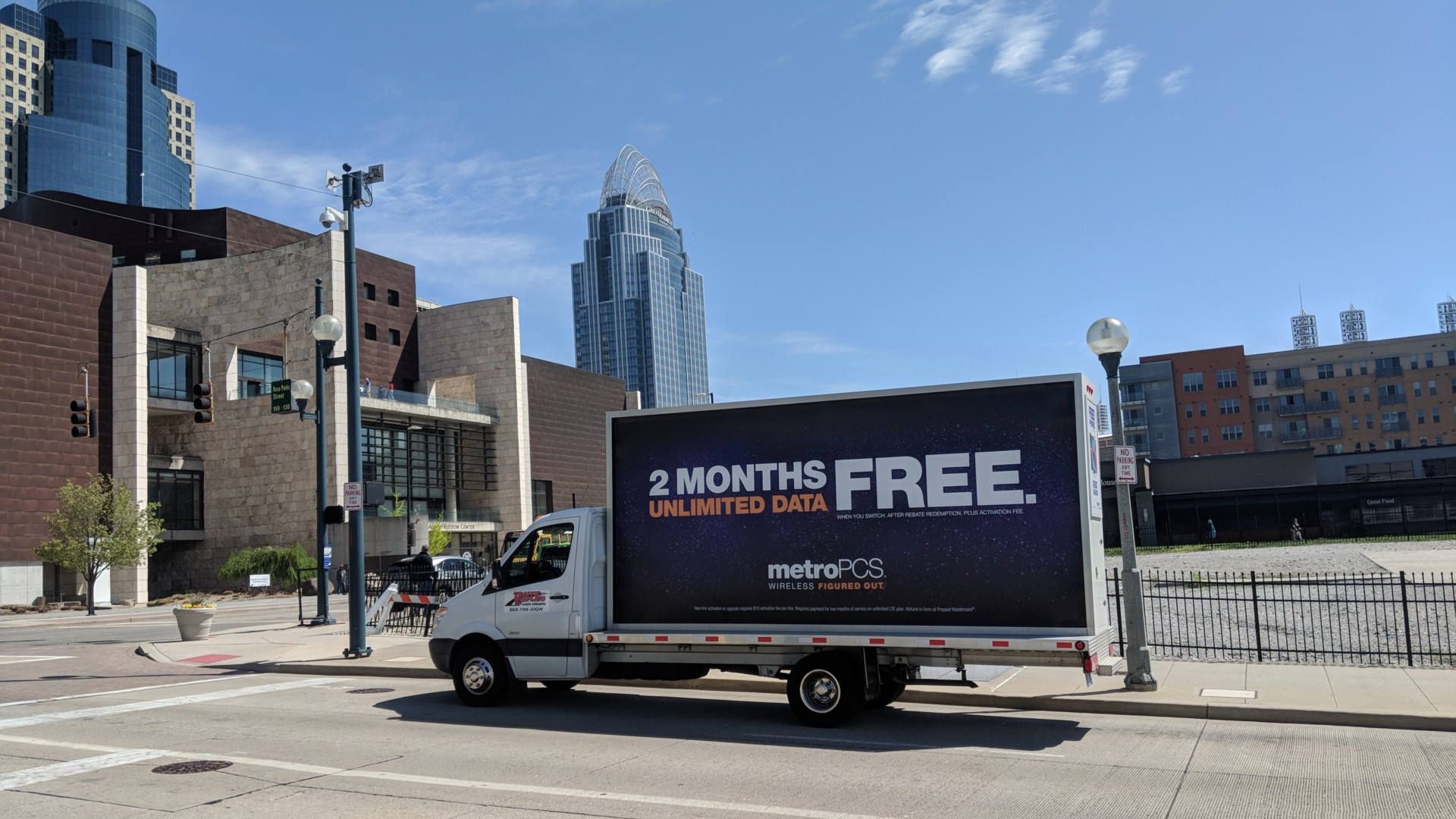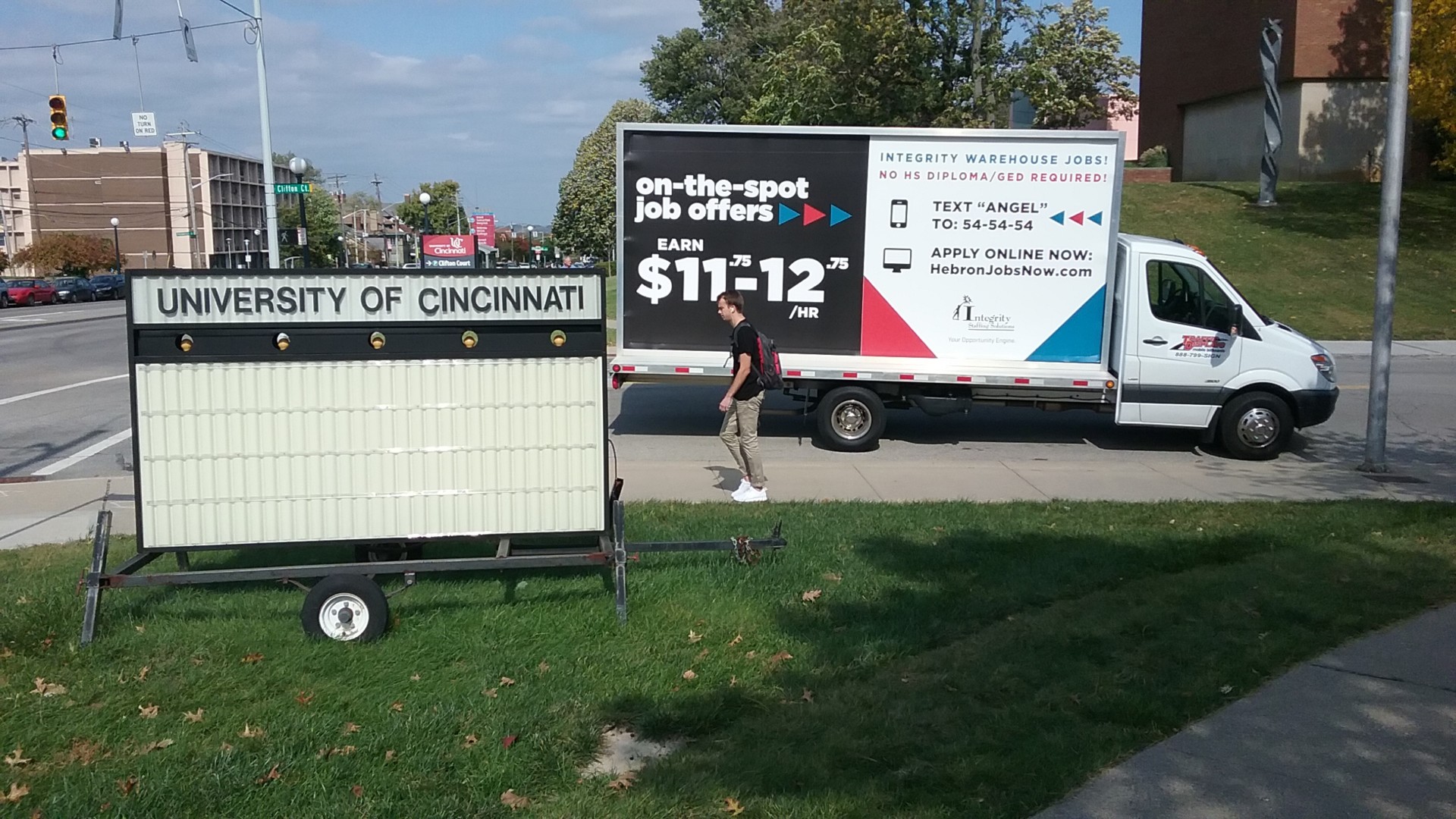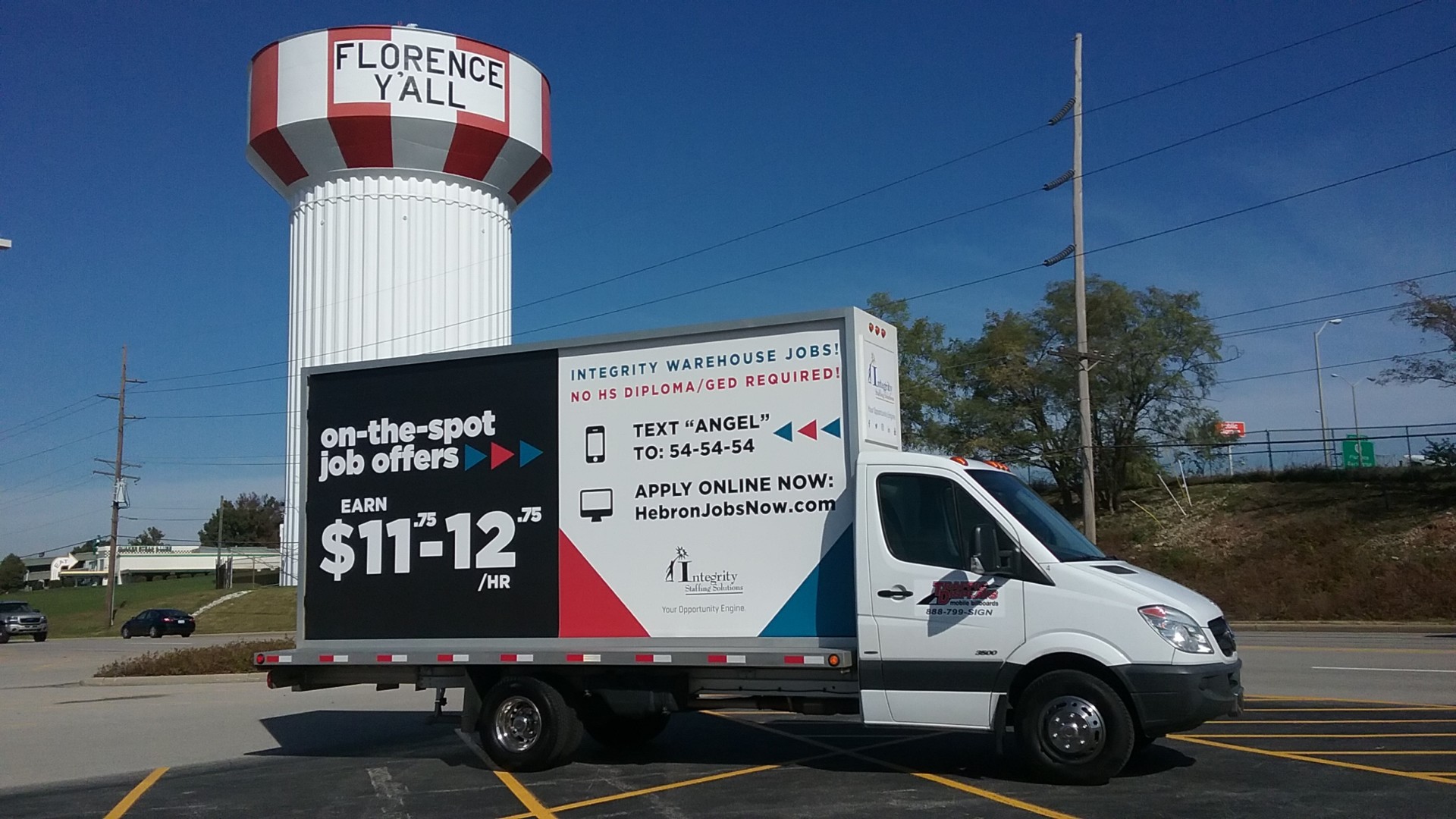 Let Traffic Displays' Cincinnati Mobile Billboards display your advertising around the Cincinnati International Airport, throughout downtown Cincinnati and the University of Cincinnati. But why stop there? Check out the Cincinnati Zoo and Botanical Garden, Newport Aquarium, Jack Cincinnati Casino, Duke Energy Convention Center, Paul Brown Stadium and many more. As for events? Well, here's a few to drop by:
NFL games @ Paul Brown Stadium
MLB games @ The Great American Ballpark
Conventions @ Duke Energy Center
Macy's Music Festival
Cincinnati Bell
Ohio Renaissance Festival
Oktoberfest Zinzinnati
Tall Stacks – Cincinnati Riverboats
Hallzooween
Christmas at EnterTRAINment Junction
Have you previously contracted mobile billboards? Were you unhappy with unkempt banners, and old, rundown vehicles? Do you dream of reduced lead times? Traffic Displays takes care of printing and fabrication in house, getting your campaign on the road swifter than the opposition. We assemble all of our Cincinnati Mobile Billboard trucks, giving them that burnished countenance that reflects the integrity of your company. The taut signs and well-maintained vehicles along with back lighting and reliable drivers shows a sense of professionalism and dependability that can be found no where else.
Can you see the difference?
Our Mobile Billboard Trucks: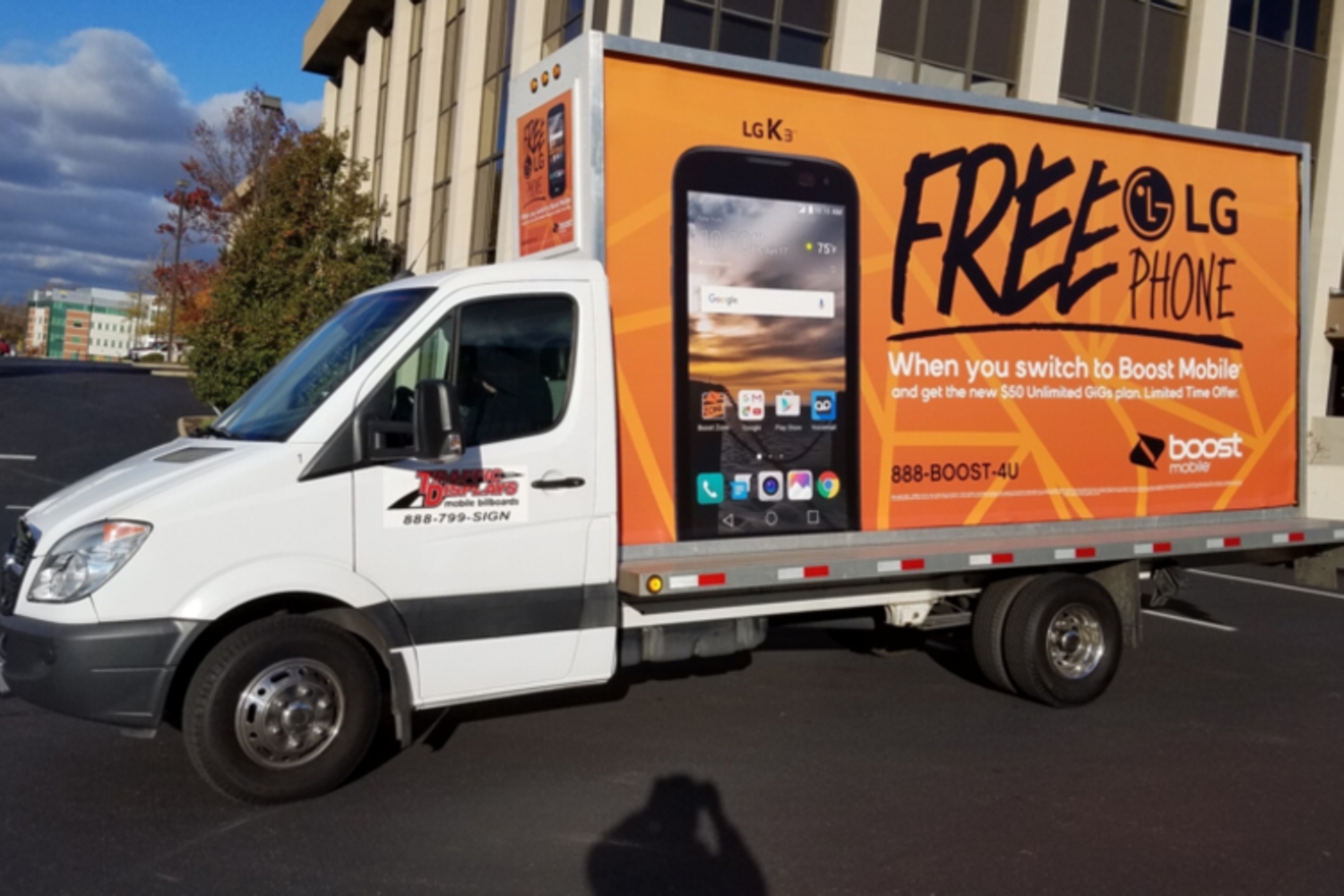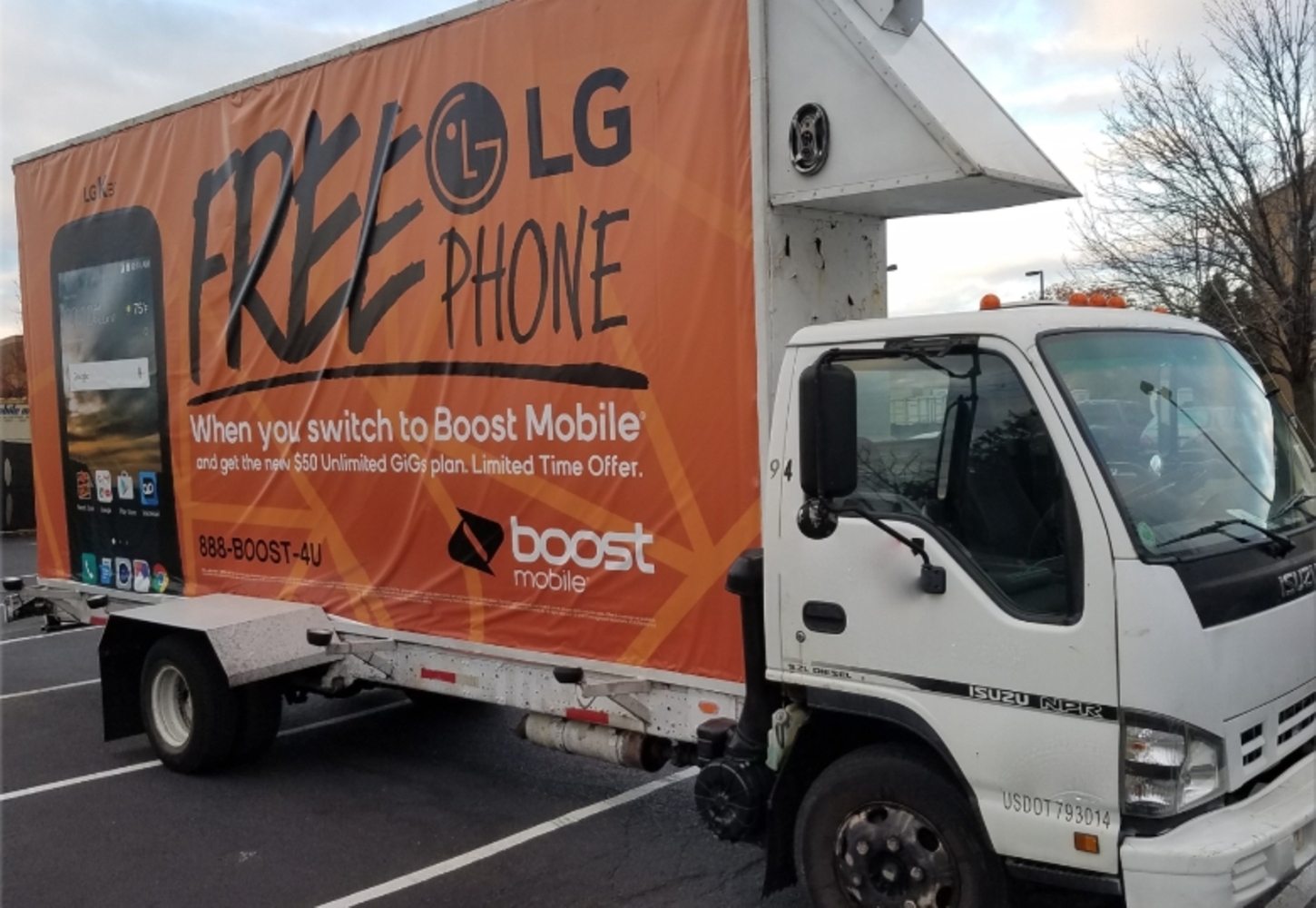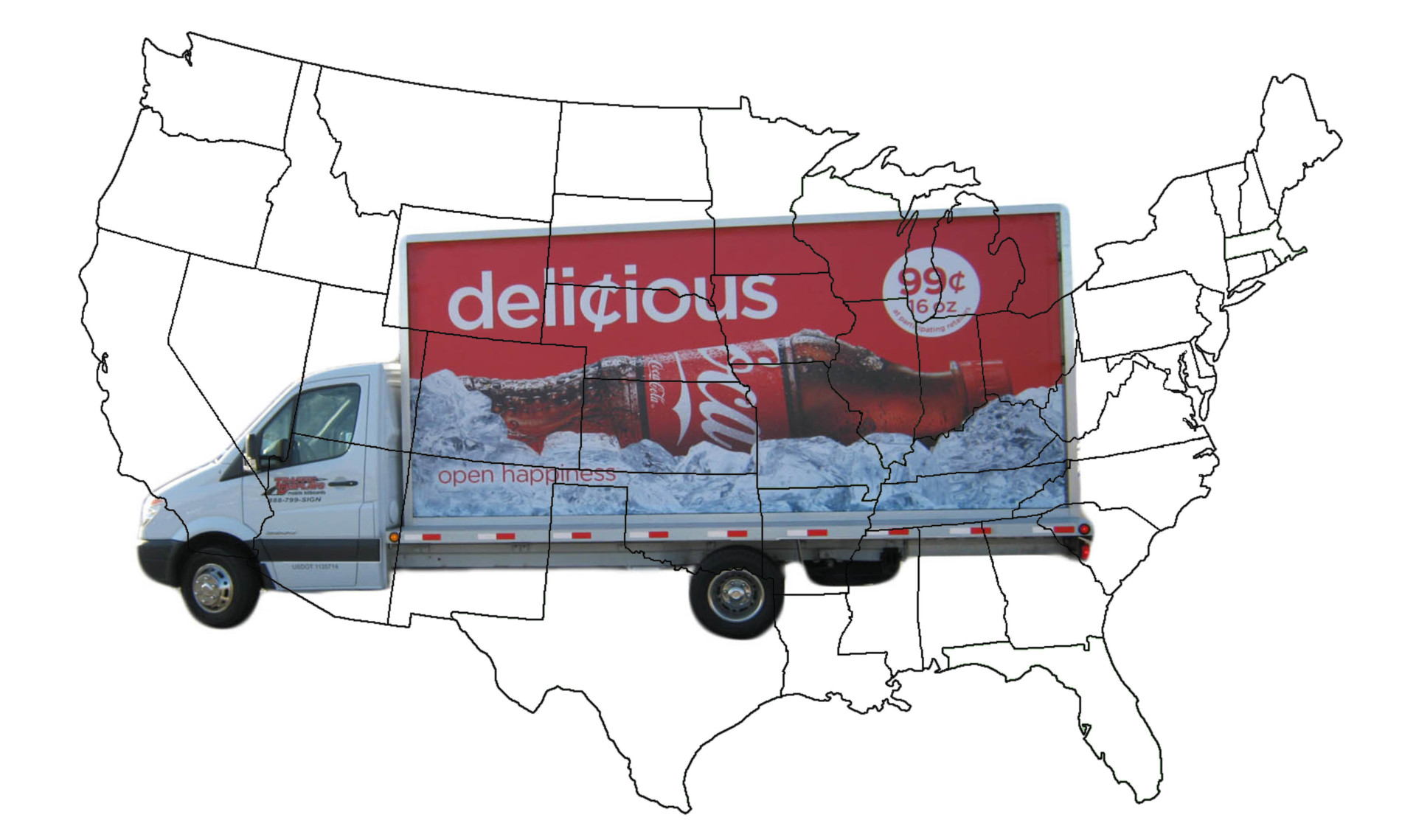 At Traffic Displays each Backlit Mobile Billboard Truck is equipped with a GPS tracking device to show you exactly when and where your Mobile Billboard truck traveled while in the Cincinnati market. As part of our Proof of Performance report, Traffic Displays will also provide you with photographs taken at various points throughout your intended areas. From start to finish, we promise to provide you with the most professional campaign possible throughout.
Contact us today to learn more about Going Mobile in Cincinnati!