Atlanta Mobile Billboards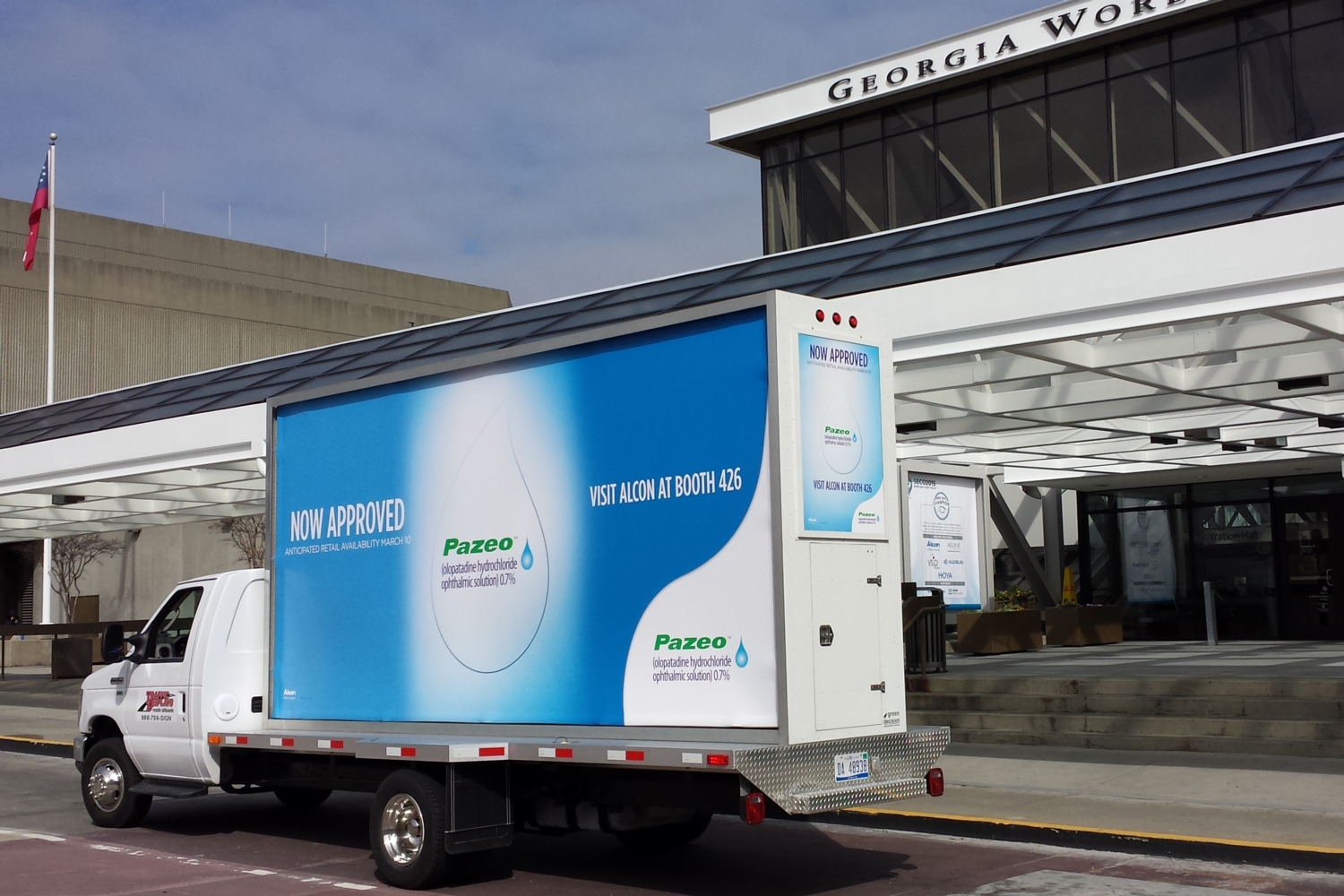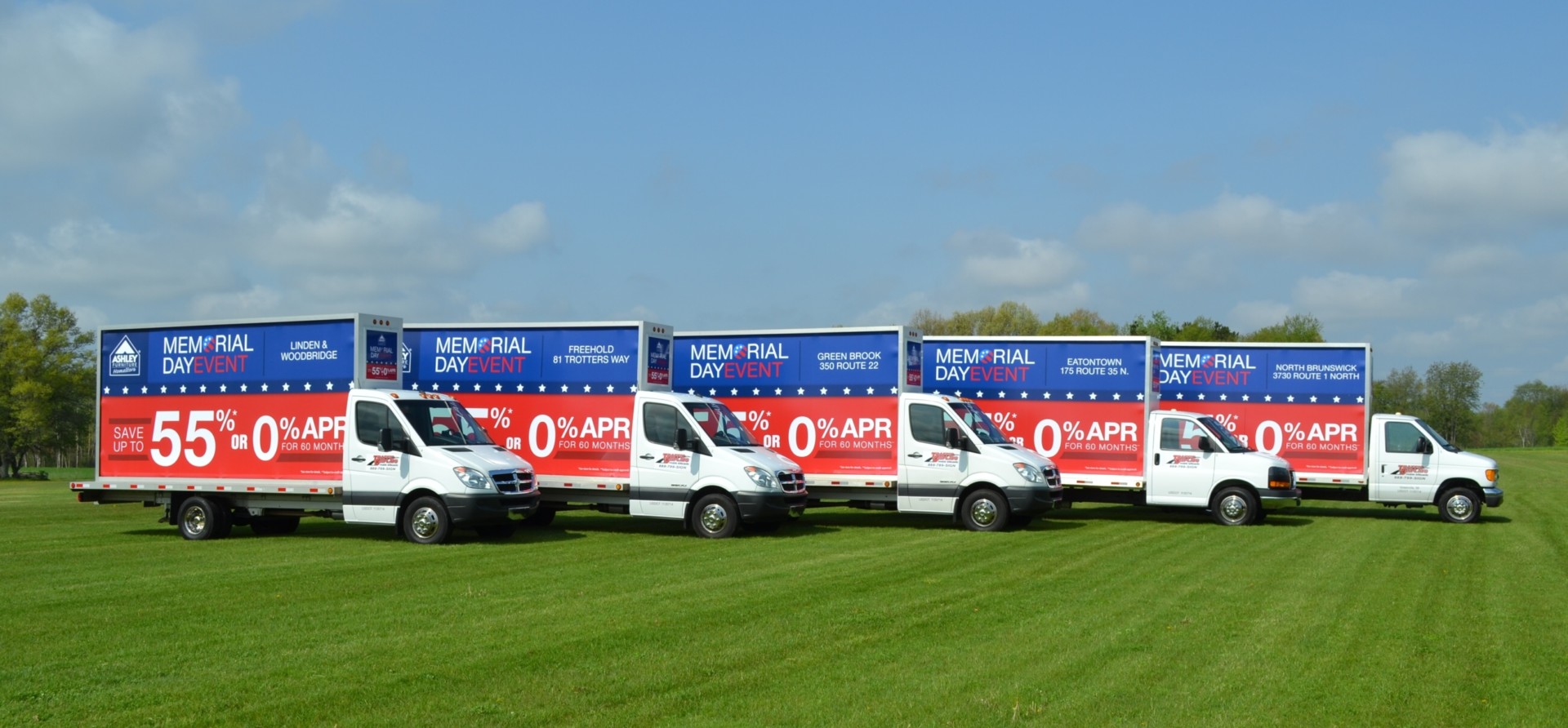 Atlanta Mobile billboards by Traffic Displays will carry your message directly to your target audience by providing Mobile Billboard coverage in the Atlanta, GA market. Our entire fleet of backlit mobile billboard trucks can reach your specific audience anywhere throughout the city or its suburbs. A Mobile Billboard truck in Atlanta can be displayed exactly where and when you want to advertise and will command attention of your customers . Unlike our competitors, Traffic Displays offers you advertising space on all 4 sides of our Mobile Billboard truck. That's right; if your customers are stuck in traffic behind one of our advertising trucks they will still be able to see your advertisement, not ours!
Traditional outdoor advertising often lacks the ability to offer the specific coverage you are looking for and although it plays a vital role in advertising campaigns, it doesn't draw the attention of your clientele at every turn as a Mobile Billboard does. With our Atlanta Mobile Billboards, you can target your specific audience anytime, anywhere throughout the Atlanta, GA market. Let our Mobile Billboard trucks command the attention of your customers by displaying exactly where and when you want to advertise!
Atlanta's various suburbs are home to more than 5 million people! This stunning population makes it the 9th largest city in the United States. A city bursting with culture and a thriving economy continue to bring growth to Georgia. Our Mobile Billboards can bring your message directly to your ideal audience in and around the Atlanta Metropolitan area.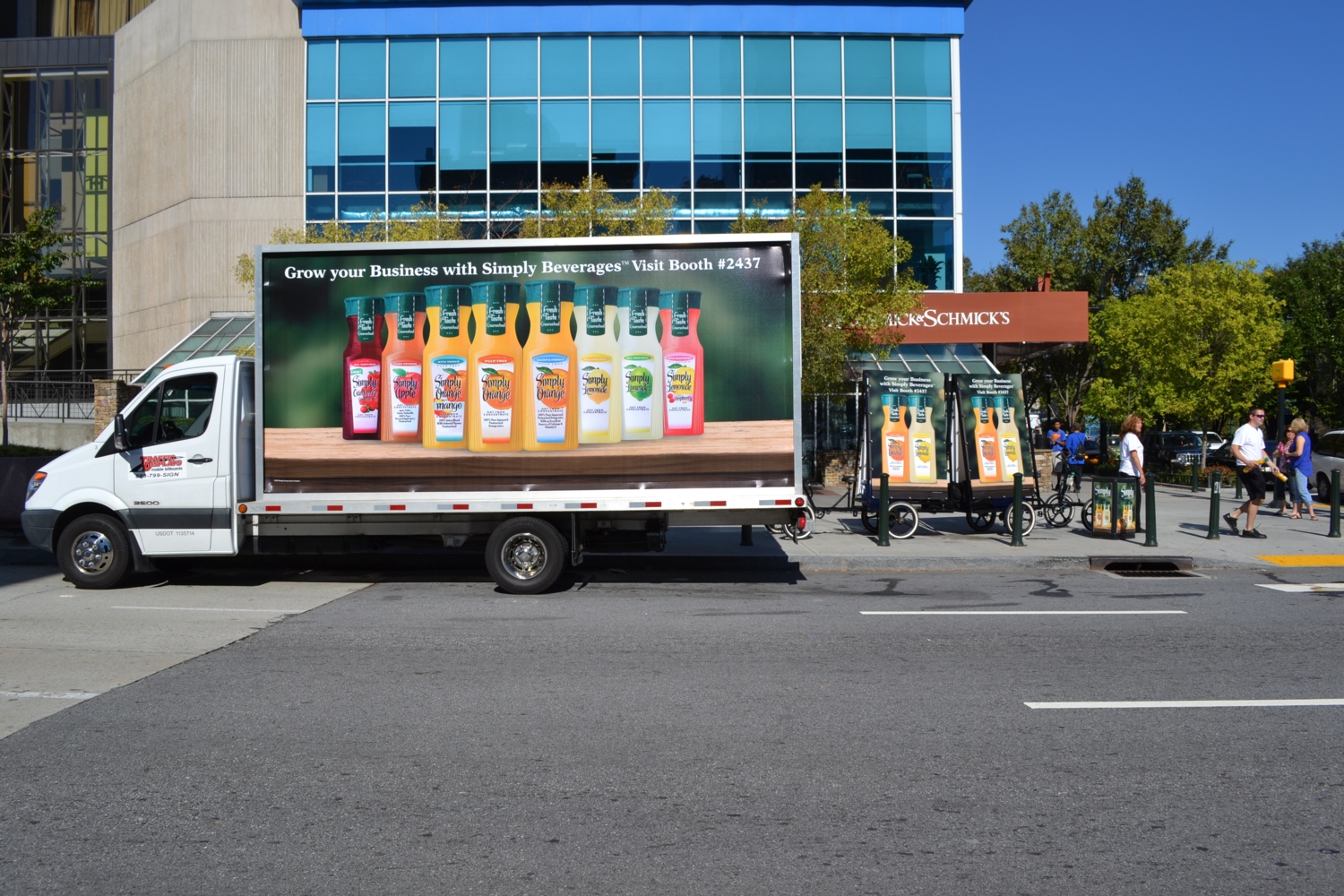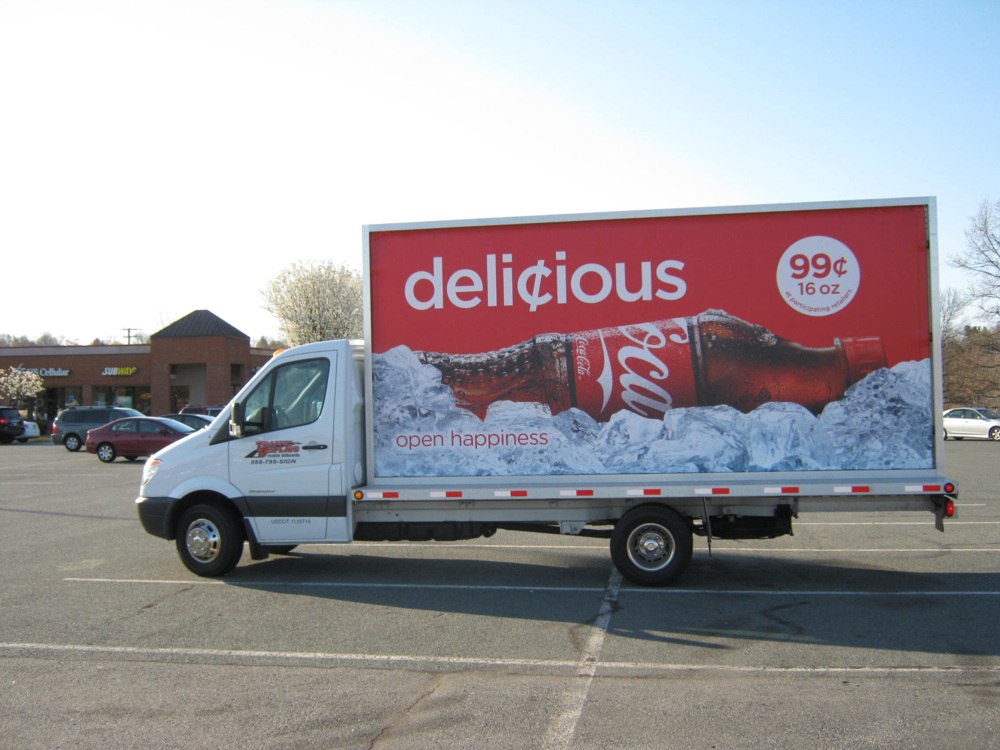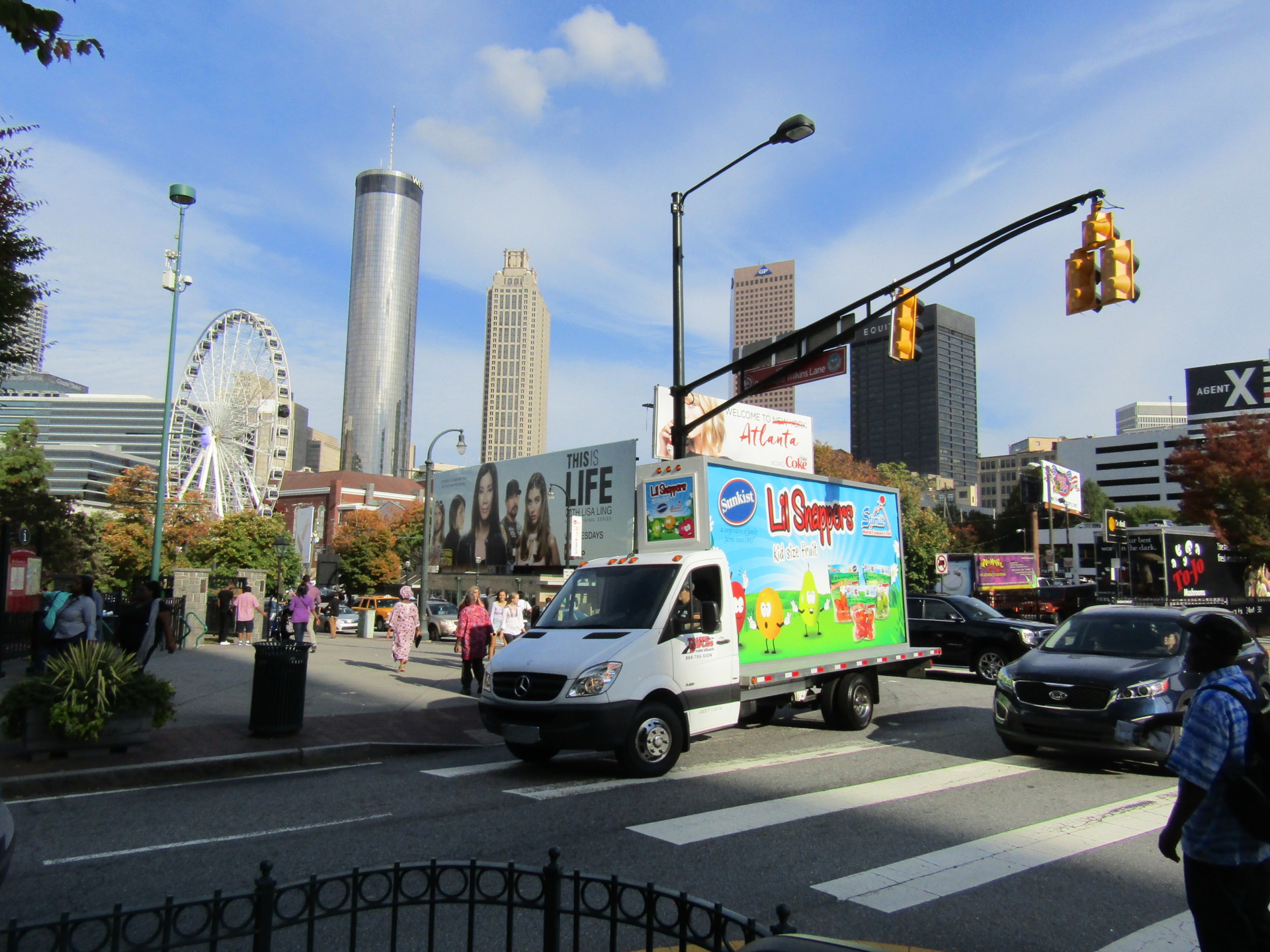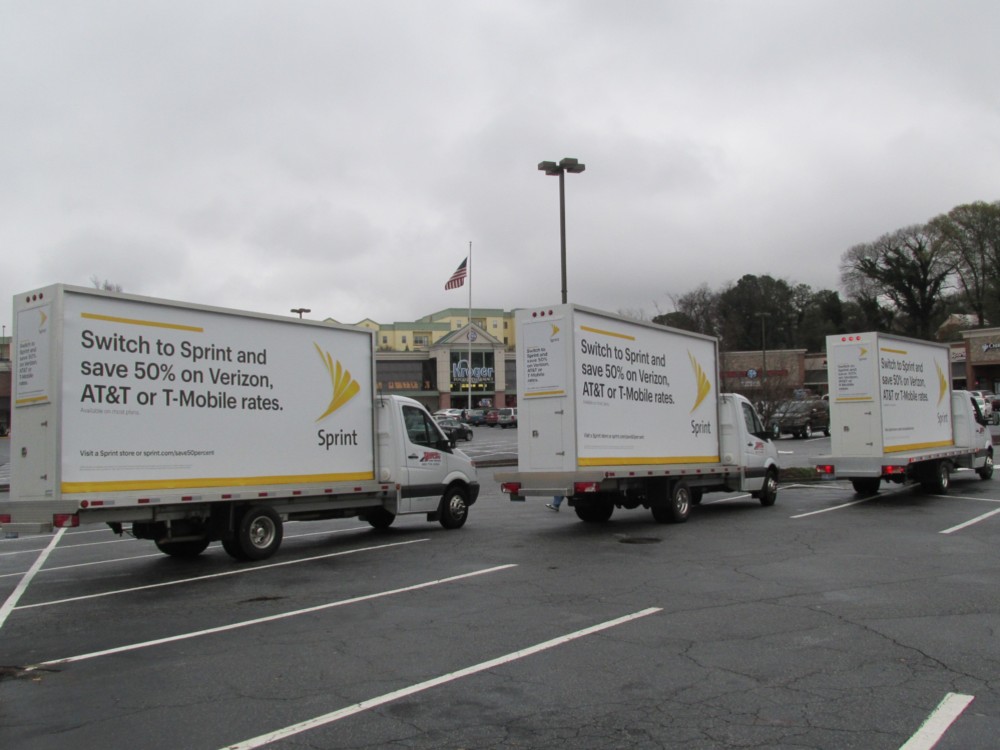 Mobile Billboards in Atlanta, Georgia can promote sales events, grand openings, product launches and more. A Mobile Billboard in Atlanta can bring general brand awareness inside the downtown area, throughout the various suburbs, and around the Georgia World Congress Center. The Georgia World Congress center is Atlanta's home to numerous trade shows and conventions. Because of its unique history and sheer size, the Georgia World Congress center is home to several national trade shows throughout the year. A Mobile Billboard with Traffic Displays offers the unique ability to move your advertisement between the World of Coca-Cola, Georgia Aquarium, Centennial Olympic park, high museum of art and legendary Fox Theatre. These Atlanta tourist destinations can bring high numbers of traffic to your advertisement.
The Georgia Dome and Philips arena find themselves in the heart of downtown Atlanta and bring in hefty crowds for their various sporting events. The Georgia Dome's mega-stadium houses all the Atlanta Falcon's professional football team's home games. The huge facility houses seating for 71,250 people. Imagine all those eyes landing on your advertisement driving around on a Traffic Displays Mobile Billboard. When the Georgia Dome and Philips arena are not hosting sporting events they find themselves as home to concerts for award-winning musicians and recording artists, professional and college sports, entertaining family shows, and more. The crowds flowing in and out of these events are sure to catch your advertisement on our Atlanta Mobile Billboards.
It's never too late to call!
All printing and production is handled in-house giving us the ability to reduce lead time for your mobile ad to be on the road. Our trucks become the home for your advertisement and therefore become an extension of it. Do you want your advertisement displayed on rusty, old and worn out equipment? Or do you want your potential clientele to see a professional, clean and sleek design which highlights your advertisement? When people see an advertisement on an older truck that seems to be falling apart they are probably thinking about the truck itself and not even paying attention to the advertisement. Whereas when they see your advertisement on a Traffic Displays Mobile Billboard Truck they are drawn into the highlighted ad and not worried about the shape of the equipment. Traffic Displays team of dedicated mobile billboard drivers will deliver your message with flawless execution in Atlanta, GA.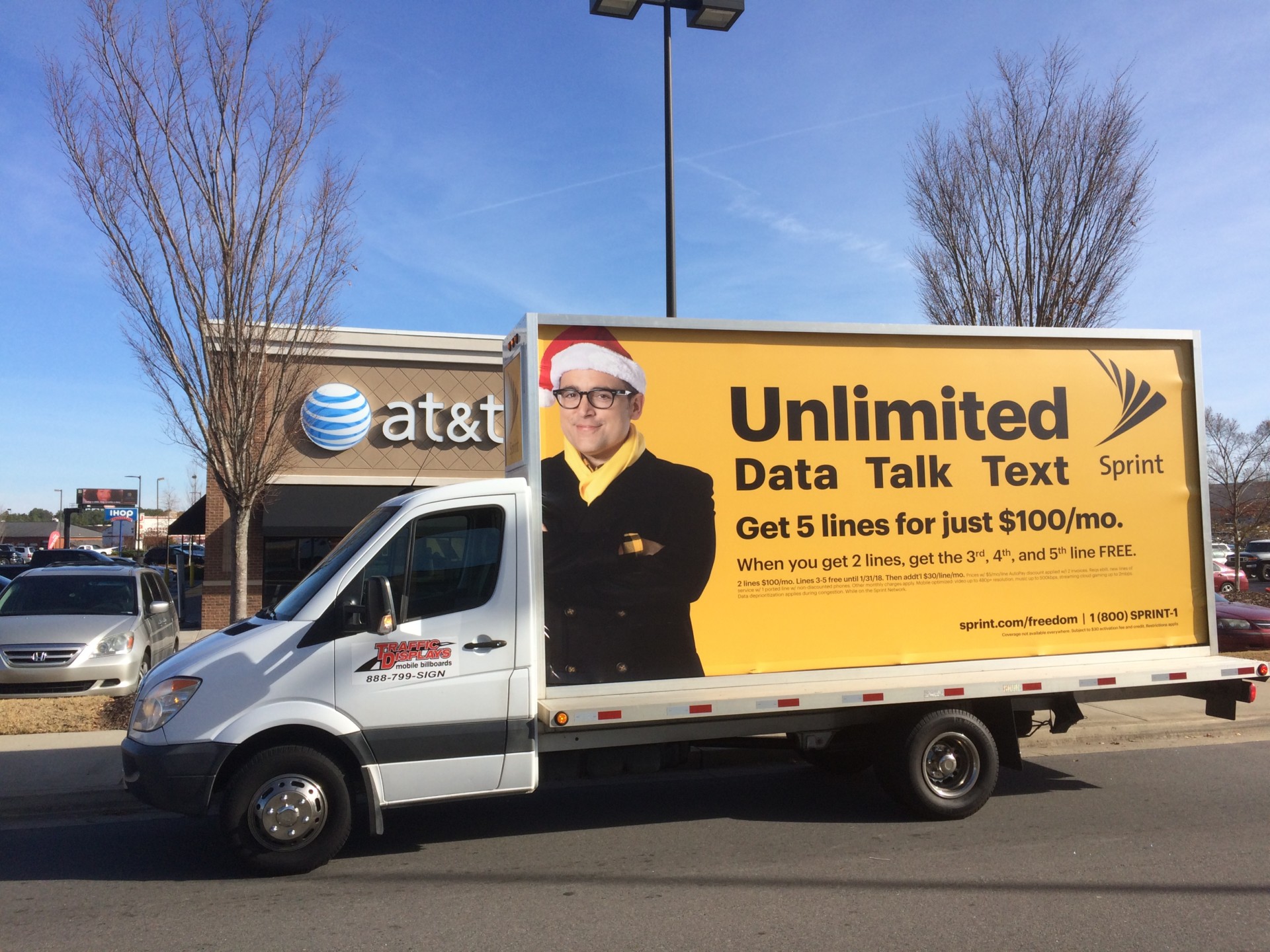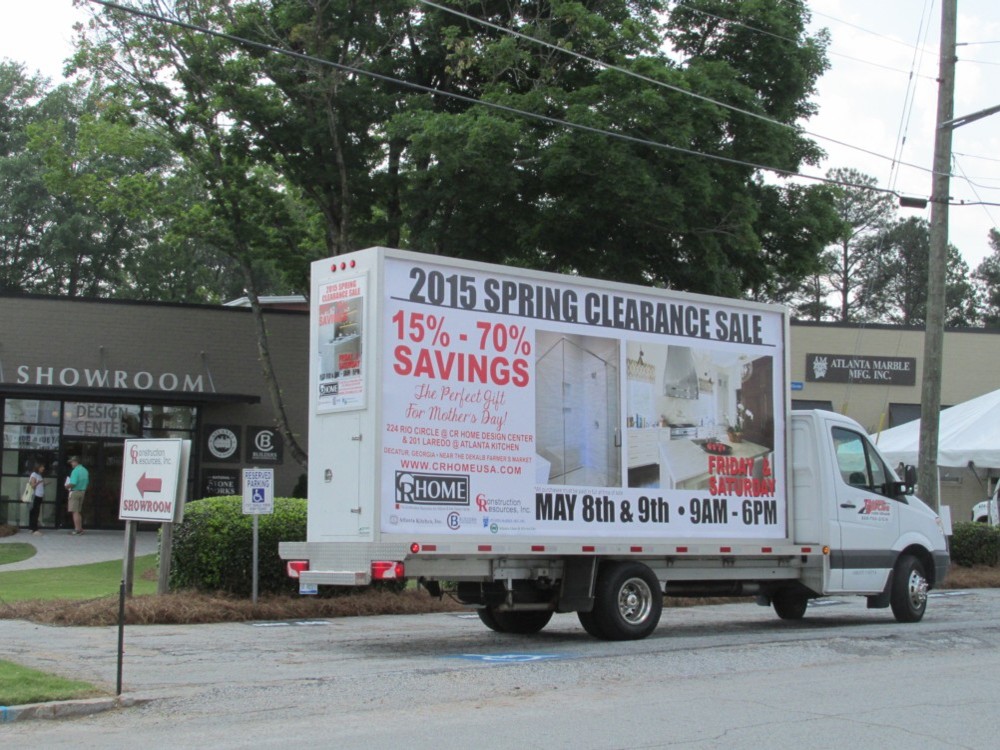 Our mobile billboard sign trucks are equipped with GPS tracking units to show where and when your mobile ad was on the road. When you contract with us, at the end of your campaign, you will receive photographs taken throughout the areas you wished to target.
Contact us Today to learn more about going mobile with Traffic Displays!